iPhone XS Max: Some of the iPhones May See "Serious" Shortages
Users want more of the Max.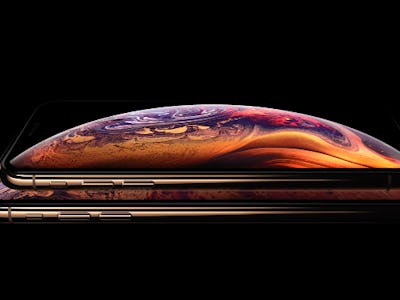 Despite the iPhone XS Max's extravagant price tag it's still reportedly flying off the shelves.
Since launch, XS Max sales numbers are three to four times greater than the XS, according to Apple analyst Ming-Chi Kuo, with the $1,249, 256-gigabyte version leading the pack. But the even bigger story might be the $1,449, 512GB model, which may face a "serious shortage" due to supply chain issues, Kuo wrote in a research note acquired by MacRumors.
This confirms early rumors that the 6.5-inch OLED device would outsell its counterparts. Veteran Apple reporter Philip Elmer-DeWitt tells Inverse this is due to the XS making the Max seem more luxurious and the XR seem cheaper.
"'Serious shortage' is a good problem to have. The iPhone XS Max is the most expensive phone on the market and Apple is selling them faster than it can make them," he said in an email. "This idea isn't original with me, but it seems like Apple has set up a good-better-best situation. The lower-cost iPhone XR is for price-sensitive buyers. The Max is for those who want the best iPhone. The middle model is the sacrificial lamb, there to help sell the other two models."
iPhone XS Max Shortage: What Does This Mean For You?
If the current momentum plays out, then expect more three-tier phone releases in the future, though that could change if XR surprises when it's released later this year.
The budget iPhone was rumored to be 2019's biggest seller during the summer rumor cycle, and Kuo agrees that it will be a hit. He anticipates the XR, which will be released on October 26 will motivate more customers to upgrade from older handsets than the iPhone 8 line. If this proves true, we could see Apple saving its cheapest phone for last every year.
The iPhone X was released after the 8 and the 8 Plus. This move was a major success, the notched smartphone sold out in minutes. But if the XR is more of a slam dunk, the company might invert its strategy moving forward.
All eyes are on the the XR as its October 19 pre-order window approaches. Could it be this year's iPhone X and outperform even the XS Max?