iPhone X Plus Rumors Claim It Will Be the Hottest Phone of 2019
Which iPhone will rule next year?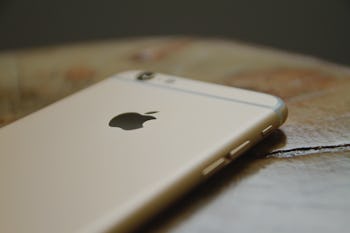 Unsplash / Marc-André Julien
Only days after a report claiming that a more budget iPhone rumored to be the iPhone SE 2 would be Apple's best selling phone next year, more chatter from the company's supply chain has surfaced which indicates otherwise.
Here's what we do know: Apple is expected to release three new phones in the coming months. One of them is said to be a 6.5-inch OLED device, which the internet has dubbed the iPhone X Plus. According to a report published by Korean blog The Bell, Apple is anticipating this plus-sized iPhone X to fly off the shelves.
The article cites "display industry" employees that have allegedly revealed how many OLED panels Apple has ordered from Samsung Display. In total the company was said to have ordered 70 million displays, 45 million of which are 6.5-inches. This would mean that Apple is planning on making over half of their incoming phone supply the larger iPhone X Pluses.
The publication notes that these orders are always subject to change as Apple attempts to gauge customer demand. But as it stands the blog is clearly saying that the company is going all-in with the iPhone X Plus.
It's important to note that this forecast seems to contradict a Wall Street Journal scoop that stated Apple believes its 6.1-inch LCD model — the potential iPhone SE 2 — will be 2019's bestseller. This report cited anonymous "industry executives" that revealed the company is expecting to sell much more of these rumored smaller phones.
This all boils down to whether or not Apple will choose to double down on OLED panels or revert back to LCD screens. The former provides for a thinner, brighter display but comes with a hefty cost as is evident by the iPhone X's $999 price tag.
So will Apple pick the pricier route or provide an abundance of slightly cheaper phones to boost sales? Unfortunately, there probably won't be any concrete answers until the fall.