iOS 12 Public Beta's Improved Markup Tools Hint at Potential Apple Pencil Support
A stylus for future iPhones?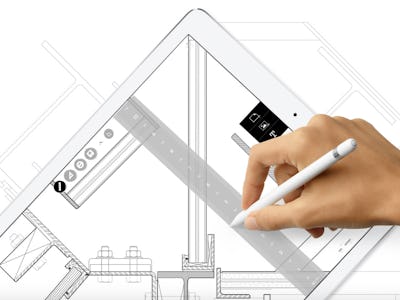 Apple
The sixth public beta for Apple's upcoming iOS 12 software release has hit iPhones and iPads across the globe. Much like the recent developers beta, the biggest change with this latest iteration is that it does away with Group FaceTime — which would have supported up to 32-way video conferencing — but it Apple sleuths may have also picked up on what appears to be a subtle hint of a forthcoming feature.
The Markup tool lets users annotate and draw over photos, and in the new version it has been vastly improved. Beta testers can now select the opacity and size of their virtual utensils, enabling customizable note taking and drastically furthering the design possibilities of their handsets. But aside from upping the ante with what is possible with a simple swipe, this could be a sign that Apple Pencil support will make a debut on iPhones come September.
A Tuesday report published by analysts at TrendForce, suggested that Apple's upcoming trio of iPhones could all come with native Apple Pencil capabilities. Presently, the stylus is only compatible with iPad Pros and sixth generation iPads. This potential new feature could usher in an era of stylus-touting iPhones, similar to Samsung's Galaxy Note 9.
While the newly improved Markup tools can be easily used without a stylus, the Apple Pencil would allow for accuracy that isn't possible with just a fingertip.
This isn't the first time we've heard chatter about the potential for Apple Pencil support being introduced to the iPhone. Unearthed patent filings and a note by esteemed Apple analyst Ming-Chi Kuo proposed that the Cupertino-based tech company has been working on retrofitting its flagship phones with stylus-enabled creativity features.
Apple's yearly iPhone keynote is roughly a month away, meaning iOS 12 is nearing its final form. We likely won't get confirmation about this rumored Apple Pencil feature until Tim Cook steps on stage in September, but many signs point to handsets that are better geared toward creatives and avid note takers.