Apple's Latest Patent Suggests iPhone 9 Creativity Features
The future looks bright for artists.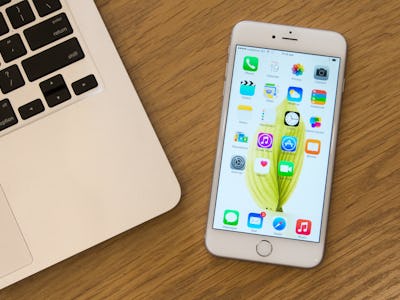 Flickr / omarjordanf
Apple has big plans for the future of its iPhone lineup. As the company gears up to launch its iPhone 8 this fall, a new patent application released on Thursday suggests Apple wants to make iPhones a tool for creatives in the future with the introduction of Apple Pencil support to the smartphone line. Although it's possible the feature will appear on the iPhone 8, so far no references have been found in leaked code, suggesting this is a feature more likely for an iPhone 9 or later.
The patent, entitled "Noise Correction For A Stylus Touch Device," describes a system that would reduce the amount of electrical interference from other components in a stylus system. The noise from the LCD display, for example, could reduce the stylus's accuracy. The patent specifically mentions the iPhone and iPad, but at the time of writing only the iPad supports the Apple Pencil.
If the iPad is anything to go by, this could transform creativity on the iPhone. The Pencil packs a number of features that give it an edge over traditional styluses that aim to simulate a user's finger. It can communicate with the device to reject the user's palm, as well as offering up-close accuracy. The combination of hardware and software is used to predict where the stylus will move next, making it feel closer to drawing directly onto a piece of paper.
Pencil support for the iPhone would mean illustrators could draw sketches at a moment's notice, reporters could scribble down notes in shorthand, designers could add finishing touches to projects, and musicians could alter sheet music during practice. It's an exciting prospect, but it would take away one reason to buy the iPad Pro.
The application was filed in February 2016, six months after the Apple Pencil and iPad Pro launched, and other patents have referenced iPhone stylus support.
Apple has made no public announcement of future iPhones that may support the Pencil. But with the company planning a major overhaul of its smartphone lineup with its next release, this is one of the first public hints about what a post-iPhone 8 release may include.