4 Hidden iOS 12 Beta Features That Reddit Is Loving
Browsing has never been smoother.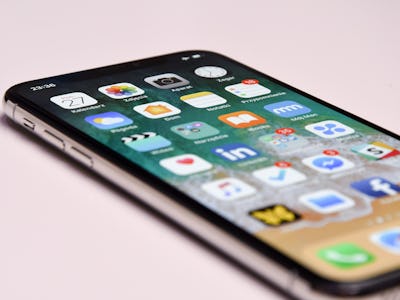 Unsplash / Przemyslaw Marczynski
As Apple's anticipated fall releases inch closer, the company delivered the third version of its iOS 12 beta. The pre-launch software introduces a host of new features, from bolstering Siri's capability to reworked notifications.
But as the Apple fans of Reddit where getting accustomed to the new capabilities of this iOS, the newest beta also snuck in a new bundle of features and polished a few quirks. These are primarily geared towards putting more accurate information at the fingertips of iPhone and iPad users while making the browsing experience smoother than ever.
1. iOS 12 Beta 3: Keyboard Predictions Just Got Smarter
Autofill and text prediction suggestions can sometimes be seen as more annoying than helpful. Like, no I didn't mean to text "duck". But the latest iOS Beta introduces some changes that make the Autofill a great deal more useful.
Essentially, this new update aspires to keep you from having to type the same basic information over and over again. iPhone and iPad keyboards will now autofill your twitter handle, first and last name, phone number, and even those pesky verification codes certain sites use to authenticate your identity.
So forget about having to jump between apps a hundred times when you're trying to fill out one text box. The new keyboard's got you.
2. iOS 12 Beta 3: Revamped Apple Maps Slowly Rolling Out
A June 30 report made it known that the company is rebuilding its notoriously spotty Map app from scratch. This will involve a fleet of camera and sensor-touting cars and locational data from iPhones.
Apple's Senior Vice President, Eddy Cue, told TechCrunch that this would be initially be released in California's Bay Area and Northern California in the fall. But in a sign the Maps upgrades are proceeding ahead of schedule, one redditor noticed that that the NorCal portion of their Apple Maps has already gotten a bit of a facelift.
"It now shows things like structure outlines, baseball diamonds, golf courses (including the sand traps) and just has overall better shading for parks and terrain," writes Reddit user XNY. Let's hope it won't get people lost too.
3. iOS 12 Beta 3: Miss-Clicking Is Less of a Hassle
Clicking the wrong folder or app on your device used to often prompt a disorienting animation that had you fumbling with your phone for a second. But the new iOS 12 beta now lets you halt the animation entirely.
Instead of having to watch it play out, simply tapping on anything else will stop the previous command and honor the wishes of the most recent tap. This is a more minor detail, but it will smooth out otherwise clunky-feeling miss-clicks.
4. iOS 12 Beta 3: New Signal Searching Animation of iPhone X
Finally, the top-right corner of iPhone X's are getting a new notification symbol. Every time you toggle your iPhone from Airplane Mode, four animated waves will appear next to the wifi symbol to indicate your phone is searching for a network.
This will replace the "Searching…" text that normally appeared in past iOS updates.