iPhone iOS 11.3 Update Boasts New Privacy Features: What to Know
Apple sets itself apart from Facebook.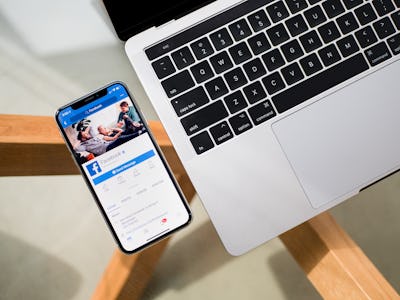 Unsplash / Tim Bennett
Facebook's Cambridge Analytica scandal has brought to light that the tech companies consumers have trusted with their personal information might not be appropriately handling it. While CEO Mark Zuckerberg is trying to right his company's wrongs by testifying before Congress, other tech companies are taking this opportunity to tout their efforts to protect users' privacy.
Apple has launched new privacy features and tools along with its iOS 11.3 software update. Up until now, apps would simply request permission to access data on your social media pages or device, these updates will attempt to make the process more transparent. Whenever an app wants to access your information, you'll see a small icon of two people shaking hands, which will give you a rundown of the type of data Apple is accessing and what it will be used for. This is fairly similar to the privacy that Facebook recently enacted after the privacy scandal unraveled.
"Apple believes privacy is a fundamental human right," stated a press release. "So every Apple product is designed to minimize the collection and use of your data, use on-device processing whenever possible, and provide transparency and control over your information."
This feature was announced months before the Facebook incident, along with the other features included in iOS 11.3. However, the media attention Apple has garnered over its new software update has given the company an opportunity to set them apart from Facebook. Apple CEO, Tim Cook, has also made several public appearances where he rebuked Facebook for the mishandling of their users' data.
While this might make it easier to see where your data is going and how it is being used, it's still up to the consumer to read through and understand these notices. Personal information is a precious for targeted advertising, so just because companies are being less sneaky about acquiring it doesn't mean they're going to outright stop.
Apple's new privacy feature is a step in the right direction in terms of company transparency. But it's still up to the consumer to make sure they understand the extent of the information they're turning over.