Facebook Is Getting a New Privacy Tool After Scandals: What to Know
Mark Zuckerberg has announced new changes.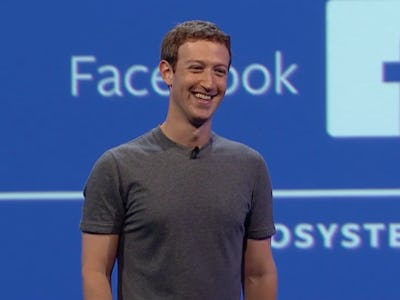 Facebook is making big changes to privacy, following a stream of bad publicity around its data usage practices in the wake of the Cambridge Analytica scandal. CEO Mark Zuckerberg announced on his personal page Wednesday that the company is making it easier to access privacy settings from one place, and it also plans to add a tool to the top of the news feed that can remove platform apps no longer in use.
The changes come just days after it was revealed that Cambridge Analytica had harvested over 50 million users' data for use in election campaigns, a revelation that's prompted outcry from users and sparked a #DeleteFacebook movement. Alongside the planned changes, Facebook told CNBC that an "Access Your Information" tool will make it easier to see and delete comments and posts from your account. The social network also plans to make it easier to download account data and transfer it to a new service, and a new data policy will better outline how information is used.
Possibly the most critical change is the news feed tool to remove apps. Cambridge Analytica collected the data from a third-party app, "thisisyourdigitallife," which University of Cambridge professor Aleksandr Kogan used to make personality predictions on the 270,000 users that granted access. This was used in the Donald Trump election campaign and numerous others, as revealed by former employee Christopher Wylie.
It's unclear how many apps followed similar policies. Zuckerberg said in a television interview that Facebook will release a tool that will identify whether a user's data was harvested by Cambridge Analytica. Facebook will also audit "thousands" of apps for suspicious data access patterns between 2007, when the app platform launched, to 2014 when the company limited data access.
The public is demanding answers from Zuckerberg about the scandal. While the CEO said he would be "happy" to testify before Congress under the right circumstances, he rejected an invitation to speak to the British Parliament, a decision described by a member of parliament Damian Collins as "absolutely astonishing".
Tools to manage privacy in a simpler way are welcome, but questions linger about Facebook's role in passing user data to third parties.