Cambridge Analytica Whistleblower Reveals How Facebook Could Snoop With Mic
Christopher Wylie has given evidence.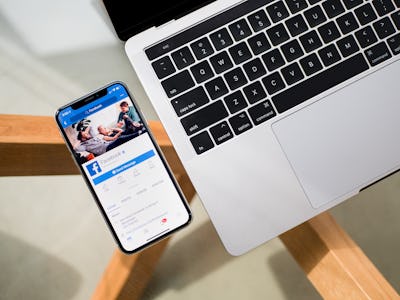 Unsplash / Tim Bennett
The whistleblower behind the Cambridge Analytica revelations has detailed how Facebook could in theory use the microphone to record conversations. Christopher Wylie, giving evidence to the House of Commons' culture committee in the United Kingdom on Tuesday, responded to a member of parliament's question about whether the social media giant is using audio data to target ads.
It's a question that has arisen repeatedly, as users ponder how Facebook's ads match their target audience so accurately. Doteveryone research showed seven percent of those surveyed thought the social network was listening in on conversations. During a session that focused on Cambridge Analytica's role in the Brexit referendum and Donald Trump's campaign, ex-employee Wylie responded to a question from member of parliament Damian Collins about these rumors. Noting that it was "probably a question for Facebook," Wylie said that "generally" companies use the microphone for "environmental" purposes.
In this context, "environmental" means that rather than full-blown natural language processing — which would be hard to scale — the system would use noise to identify whether you're watching television, or in a busy workplace, or at home. This data, in Wylie's words, is used to improve the "contextual value of the advertising itself." A social network could use environmental data to show you ads related to currently-playing TV shows if it thinks you're watching TV, for example.
Paul-Oliver Dehaye, an expert giving evidence with Wylie, said that Facebook's ad targeting methods are "so opaque" that people start "clutching at straws" to explain targeting. Facebook is "purposefully hiding some of the target information" that it would have to disclose by law. Dehaye also noted that some advertisers, outside of the Facebook app, can use data in "very unexpected ways" which makes identifying what Facebook is doing even harder.
After the response, Collins said that it was "absolutely astonishing" that Facebook CEO Mark Zuckerberg has refused to visit Parliament to discuss data misuse further, stating that he would "certainly urge him to think again."
With Zuckerberg planning a "full audit" into apps like the one used by Cambridge Analytica to reveal data behind 50 million users, Facebook has a lot of questions to answer about its platform.