Bitcoin Could Bankroll MDMA Into the Mainstream as a Therapy Drug
'I think we will see some profound social changes happen.'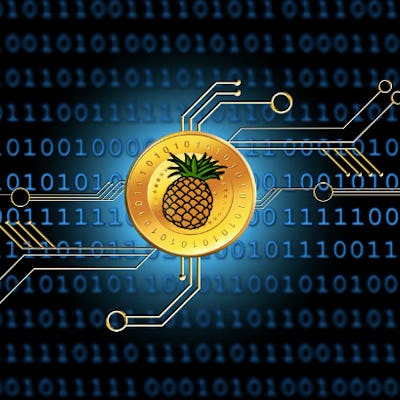 Max Pixel
Late last year, the staff of the Multidisciplinary Association for Psychedelic Studies (MAPS) returned to work to find a truly extraordinary development had occurred. The evening before they had submitted a request for funding that seemed too good to be true: On Reddit, a user with the handle @PineappleFund announced their intention to donate $86 million worth of bitcoin to charitable causes. Groups that wanted to apply could simply do so through the Pineapple Fund website.
MAPS figured it was worth a shot and by the next day its logo had already appeared on the site under "charities supported." They received 59.8 bitcoins (BTC) an amount initially valued at a million dollars. A ripple effect began: Four days later another anonymous donor donated 51.54 bitcoins. Six days later, Lunyr (LUN) tokens worth over $769,000 were anonymously given.
This past week, MAPS was given another cryptocurrency opportunity: The Pineapple Fund, a group of an unknown number started by an anonymous philanthropist known as Pine, announced it would match the next $4 million donated to the nonprofit.
The offer expires on March 10 and has the potential to be a game-changer for MAPS, which needs $8.7 million to make their goal of offering MDMA-assisted psychotherapy a legal tool for survivors with PTSD a reality.
If funding arrives and all goes to plan, it's expected that the U.S. Food and Drug Administration will give MDMA-assisted therapy, still shaking off taboo, its stamp of approval by 2021.
In a statement released Wednesday, Pine explained their decision happened because "we think the psychedelic and cryptocurrency communities can work together to finish funding Phase 3 clinical trials." For MAPS, which has accepted cryptocurrency donations since 2013, it's a surprising development that marks a change in the tide.
"It's incredibly exciting and incredibly challenging," Brad Burge, the director of strategic communications at MAPS tells Inverse. "We did not expect to receive such incredible support from the cryptocurrency community."
He also sees this philanthropic step as a direct contradiction to the people that fear cryptocurrency will become another sort of centralized currency that's only in the hands of the few.
"If the values of the cryptocurrency people are fundamentally different than the values of those who currently control the economic market, then I think we will see some profound social changes happen," says Burge.
And profound social change is exactly what MAPS is trying to make happen. Administrations of MDMA, paired with psychotherapy, has been scientifically proven to help people manage the crippling psychological effects that manifest with PTSD — anxiety, fear, and depression.
A challenge in getting this therapy to the public is that MDMA, a synthetic drug that's chemically similar to both stimulants and hallucinogens, is still classified as an illegal Schedule I drug.
Its illegal status has meant no federal funding for psychedelic-based therapy, and with the patent for MDMA expired and in the public domain, for-profit companies aren't interested in it.
That's left MAPS to lead the way in developing MDMA as a therapeutic aide. In August, the FDA granted Breakthrough Therapy Designation to MDMA as a treatment for PTSD, meaning that, per a press release from MAPS, it has "agreed that this treatment may have a meaningful advantage and greater compliance over available medications for PTSD." This decision also cleared the way for the Phase 3 trial to happen, which could result in actual FDA-approval.
The first participants have been enrolled in the preliminary part of the Phrase 3 trial, designed to make sure the protocol is running smoothly and everything is working to plan before the main portion begins. Burge says the 16 research sites, spread across the United States, Canada, and Israel, have been set up, and they've finished bringing in the about 100 therapists that will be involved. In May or June, the trial will increase to involve between 200 to 300 people — but all this could come to halt if they don't get the money they need.
"We have enough money get about two-thirds into the trials and then we would have to stop," says Burge. "We would have to stop paying our therapists, run out of money, and would not be able to complete the research. It would probably take us another five or ten years to get back to where we are now, and people with PTSD can't afford that."
The Pineapple Fund's offer to match the next $4 million donated to MAPS will be huge in getting them to the teetering edge of the $8.7 million more they still need. MAPS treats cryptocurrency donations like they would a donation of any other item, like a car or a house (and houses have been donated to MAPS before). That is to say, they sell it immediately. If they were to hold on to them, Burge explains, that would be an investment rather than a donation — and with a volatile market like bitcoin it makes the most sense to cash out.
That bitcoin would come to play a role in psychedelic research, says Burge, in hindsight is a natural fit. The worlds of cryptocurrency and medicinal psychedelics are both fringe communities that are now receiving buzz and mainstream approval. They both are looking outside of the traditional paradigms of how things have to work, and their platforms aren't exactly vanilla.
"One one side we have a currency that is going from illegitimate to legitimate, and on the other side we have these drugs — these pharmaceutical tools — that are going from illegitimate to legitimate," says Burge. "It comes back to an opportunity for people distributed all over the world to create accessible, alternative models for economics and for healthcare."