Every Single Thing Deadpool Sliced Open and Dominated in 2016
The appeal of the Merc with the Mouth was at its most potent this year.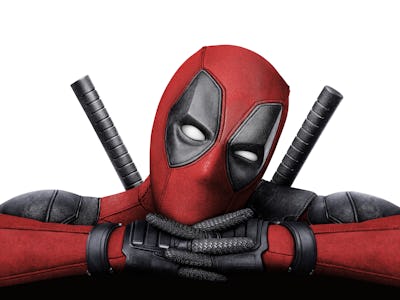 20th Century Fox
The foul-mouthed, anarchistic Deadpool reigned supreme among superheroes in 2016. If DC's Harley Quinn was our comic book queen, Deadpool is her king. After languishing in development hell for years, Ryan Reynolds, Tim Miller, and co-screenwriters Rhett Reese and Paul Wernick set the tone for the year with the R-rated Deadpool, grossing more than $700 million worldwide in February, when most studios send their action movies to die. Against all odds, Deadpool thrived.
And yet, Deadpool broke ground mostly onscreen. In the medium where Wade Wilson was born, Marvel's Merc with the Mouth kept it low-key, sticking to his literal and metaphorical guns without causing much of a ruckus. In comics, Deadpool, teamed up with Spider-Man and Gambit, allowed his weird not-doubtless Gwenpool and Deadpool the Duck to do their thing, explored his untold history with an alien symbiote, and just generally kept to himself. Deadpool had a banner year of relevance in 2016, but what he didn't have was a revolution. Examining everything he did this year might point us toward his plan for takeover in 2017.
Comics
Deadpool's comics this year was the over-the-top fare anyone could expect given his unique personality. All the boxes get checked: Funny antics? Check. Lurid, perverted, but not overly-offensive jokes? Check. Weird pop culture references the target demo gets? Between jabs at Batman v Superman and the fact Deadpool plays Overwatch, check and check.
This isn't to say Deadpool's comics weren't good, because they certainly were. But the comics this year were dependable, not challenging for the character; perhaps a calculated move after the blockbuster movie, Deadpool offered newcomers and veteran readers — who, often, are generally apprehensive to change — the exemplary image of what is expected of the killer mercenary.
Except for issue #20. Published in October, Deadpool #20 written by Gerry Duggan diverts from the main plot and sees Deadpool help a suicidal girl named Danielle. Deadpool is no Superman, but the issue proves why he doesn't have to be. A "spoof" of the times the Man of Steel talked down jumpers, like in Grant Morrison's All Star Superman or J. Michael Stracynski's Superman #701, Deadpool talks Danielle out of jumping for a night out full of Hamilton and beating up scumbags. In the end, Deadpool admits he can't help her, but brings her to a hospital of people who can.
The issue isn't a downer — Deadpool's black humor is both relief and borderline offensive that it feels out of place — but it is a look at Deadpool no one has seen before, and it ends with a punchline that is peak Wade Wilson.
Other books this year, like Cullen Bunn's Deadpool: Back in Black, Ben Blacker and Benjamin Acker's Deadpool v Gambit, and Joe Kelly's Spider-Man/Deadpool offer boat loads of mayhem for those who can't get enough.
Movies
You might have heard about it, but there was a Deadpool movie this year that a lot of people loved. While the majority of film critics found its subversive attitude against the superhero genre appealing, to fans, it's the exact sort of tone found in the two-ish decades of Deadpool comics.
Ryan Reynolds gets the deserved credit for portraying the character exactly the way Deadpool fans want, as does Tim Miller for basically just "getting it." While Miller has exited the sequel, in what appears to be the least of favorable terms, the ones who continue to hold the keys to the character are Reynolds and the screenwriters, who want to retain the subversive tone with a moderate budget.
Video Games
Although actually released in 2013, Activision and High Noon's Deadpool got the remastered treatment in November 2015, just a few months before the film's theatrical premiere. The game achieved the comedic tone expected of the character, but critics and fans alike were lukewarm to its gameplay mechanics, and it was only more obvious even after the current-gen upgrade.
Deadpool is also playable on Marvel's smartphone games like Contest of Champions and Future Fight. It's unknown if he'll be included in the upcoming Marvel vs. Capcom: Infinite, which was announced only recently.
Pop Culture
Although related to the film, the marketing blitz for Deadpool put Wade Wilson's masked mug everywhere from the Super Bowl to Comic-Con to Conan to PSAs for testicular cancer. The marketing efforts earned a Clio Award, to which Deadpool humble-bragged like an asshole. Because of course he would.