'Deadpool' Slays, Breaks Records This Weekend
Ryan Reynolds' 'Deadpool' makes new President's Day weekend box office record.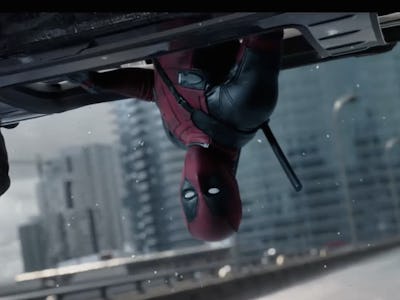 'Deadpool'
"One thing that never survives this place is a sense of humor," Deadpool's bad guy doctor Ajax says to the future funny superhero Wade Wilson as he turns him from a cancer patient to a nearly invincible antihero.
Forget The Proposal, Ryan Reynolds is breaking the box office this Valentine's and President's Day weekend with Deadpool. We mused that the comic book universe greatly needs a guy like Deadpool; a Marvel film that uses comedy as a plot device. Audiences agreed. The 20th Century Fox flick was made for a mere $58 million but raked in $135 million already this weekend. It beat down Fifty Shades of Grey and The Matrix Reloaded for huge President's Day weekend hits.
Part of the X-Men series, the character finally came into his own, as is the more-than-a-buff-bod Reynolds who gets to also flex his comedic muscle in the film. And without looking like a babe (watch the trailer). Like Jessica Jones, Deadpool features a flawed and funny superhero that may just appeal to those of us who are bored with serious savers of the day. Especially during election season, a laugh helps.
Anyway, with those box office numbers, it's likely you've already seen it.