Scott Kelly Describes His Dreams in Space on Tumblr's Answer Time
Astronaut Scott Kelly is a real space adventurer and a superstar who answered fans' questions today on Tumblr.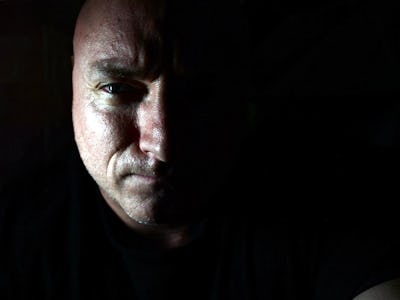 Scott Kelly
Scott Kelly is really the biggest celestial celebrity of the moment. Stephen Colbert is seemingly obsessed with him and even had him on his show two times — once with President Barack Obama. Everyone's clicking hard as hell on his enchanting Twitter photos of the Earth from the International Space Station. In interviews, he seems like an understated, private guy who's careful with his words.
Today for one hour starting at 1:45 p.m., he blasted through questions submitted to him through Tumblr's Answer Time. Fans get a few days to submit questions to some of the more interesting people in the universe and they can answer them in this brief window of time.
For a little background, Kelly has clocked in more time in space than any other person ever. His twin brother Mark was also an astronaut and is married to former Congresswoman Gabrielle Giffords who was shot in 2011 in an attempted assassination.
So digest that, and instead of reading through the whole Tumblr Q&A, just scroll down and learn more about Mr. Kelly here.