Microsoft's New Copilot App Isn't Just a Feature, It's Now the Whole Point of Windows 11
Microsoft is making generative AI an inescapable aspect of using Windows.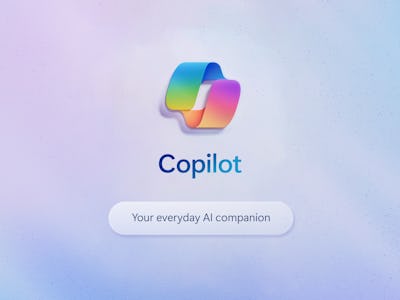 Microsoft
In case you had any doubts about Microsoft making generative AI the future of Windows, Copilot is here to hammer that point home.
During its annual hardware event, Microsoft unveiled more than just new Surface Go 3 and Surface Studio 2 laptops, it proposed an entirely new vision of using just about everything inside its devices. Meet Copilot.
This is your copilot speaking
While Copilot isn't necessarily a new idea — it's been available as a beta feature in both Edge and Microsoft 365 — Microsoft officially plucked its AI assistant out of both of the products to make what's essentially Windows' own local everything app.
For the uninitiated, Copilot is exactly what it sounds like: an AI-powered chatbot that connects Windows users to the suite of new capabilities enabled by Microsoft's tight integration with ChatGPT.
That entails a lot of things. For one, it brings ChatGPT's and Bing's generative capabilities to the forefront. Want to create a travel itinerary? Copilot. Want to compare two products? Copilot. Want to create an image for a party invite? You see where I'm going.
And while the generative aspect of copilot is certainly interesting — maybe even useful in some cases — that's not necessarily the part that surprised me about Microsoft's recent announcement.
What caught my attention is that Microsoft seems intent on encouraging Windows users to turn to Copilot not just for research, web browsing, or image creation, but to orchestrate what they're doing locally on their Windows machine.
For example, instead of navigating to a menu or taskbar to launch your video editing app, a Copilot-based approach would have you type your intention into the prompt field and let the chatbot do the work for you.
The way Microsoft sees it, those prompts could either be specific or conversational. That means you wouldn't have to necessarily type in "pull open Clipchamp" if you were trying to edit a video. Instead — at least theoretically — you could type something like "I want to edit a video" and Copilot would lead you to your desired destination.
In a demo, I was shown that exact Copilot approach, and the results were... not perfect. A demonstrator typed "I want to edit a video" into the Copilot box and instead of pulling open Clipchamp, for example, Copilot started to rattle off different video editing software like Adobe Premiere.
A second attempt that added "in Windows" to the query did the trick and a demonstrator assured me that Copilot also learns your habits over time, so — again theoretically — that process should get smoother if Clipchamp is your preferred method of editing.
Whether the Copilot method is actually smoother or more intuitive than, say, navigating a menu, remains to be seen, but one thing is for sure: this is the way Microsoft wants you to use Windows.
A bumpy flight
Regardless of how polished or unpolished Copilot is in its current iteration, what really strikes me is the intention on Microsoft's part. It's, of course, no surprise that it has continued to expand its use of AI across the entire Microsoft suite of software and apps — Bing, Edge, and 365 have all deeply integrated ChatGPT's capabilities.
But just like ChatGPT-powered Bing, Microsoft isn't just offering you the option to use an AI chatbot, it's practically insisting. Think about it, no matter where you are on your Microsoft device, Copilot — a disembodied, omnipresent conduit to ChatGPT — is there with you.
For Microsoft, the decision makes sense — the more frequently people encounter chatbots like the one in Bing or Copilot, the more likely they are to use one either for the first time or again in the future. That would be a big win for Microsoft's big bet on AI.
But for users, I'm a little less convinced of the "win" part. As we've said previously, a part of Copilot feels a little bit like the empty promise of the yet-to-be-realized voice assistant revolution. That's to say: a new emergent technology that was supposed to make navigating our overwhelming sea of apps and UI that much easier.
And skeptical though I may, I'm still rooting for Copilot. Maybe I'm too curmudgeonly to revel in the promise of being able to generate images from text on a whim or have AI edit my videos for me, but those aren't the possibilities that most excite me.
But if you throw AI at a problem that bothers the hell out of me like navigating poorly designed menus or having to trawl through my increasingly burdensome app bloat, then all of a sudden, our new Copilot may actually be my best new friend.