Apple's First M3 Macs May Arrive Very Soon
The next generation of Apple silicon could arrive this October.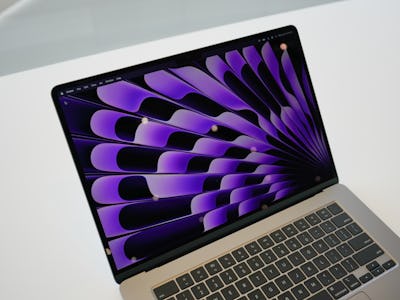 Photograph by Raymond Wong
It's been a steady stream of Apple silicon since the first M-series chip, and it looks like the next generation could soon be upon us.
According to Bloomberg's Mark Gurman, a frequent high-profile source of Apple intel, Apple's M3 chip may find its way into the next slate of Macs. That includes a new iMac, 13-inch MacBook Air, and 13-inch MacBook Pro, all of which could arrive as soon as this October. Per Gurman:
Now that Apple has gotten the 15-inch MacBook Air and new M2 Ultra-based Macs out the door, the October launch could feature the first Macs with M3 chips. October is too early for new high-end MacBook Pros or desktops, so the first beneficiaries of the new chip should be the next iMac, 13-inch MacBook Air and 13-inch MacBook Pro.
While Gurman has previously forecasted new M3 chips could arrive before the end of 2023, this is the first time predictions have been attached to a specific date and slate of devices.
Speaking of the iMac, Gurman also recently reported that Apple is developing an iMac with a screen of more than 30 inches. It's unlikely this model will be the first iMac to sport the new M3 chip, however — Gurman suggests a 32-inch iMac isn't expected to arrive until 2024.
As noted by Inverse's Ray Wong, it's possible that Apple could market a larger iMac as an "iMac Pro" since the current 24 inches may not be enough screen real estate for some.
In typical Apple fashion, M3 Pro and M3 Max chips may also be in the works already. According to analyst Ming-Chi Kuo, even more powerful M3 chips could show up in the first half of 2024. Just how powerful the M3 series actually is remains to be seen, but given Gurman's track record with predicting these kinds of things, we most likely only have a few months of anticipation left before we find out everything the M3 generation has in store.