Here's When and How to Watch Sony's May 2023 PlayStation Showcase
Starting off hot gamer summer.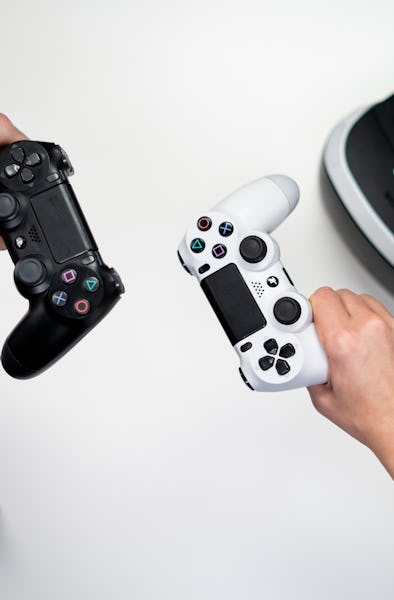 Summer Game Fest 2023 starts with one of the biggest players in the gaming industry: PlayStation. Three months have passed since Sony's State of Play in February 2023, where the console publisher outlined all of its most anticipated titles for the first half of the year. Now, it's time to preview the back half of the year. If we're lucky, we might even get some confirmation on rumored releases like Metal Gear Solid 3 Remake or Ghost of Tsushima 2 in the PlayStation Showcase.
Here's how to watch the May 2023 PlayStation Showcase and what to expect there.
When Is the May 2023 PlayStation Showcase Date and Start Time?
Sony announced its latest PlayStation Showcase last week on its official blog. It broadcasts live on Wednesday, May 24 at 4 p.m. Eastern (aka 1 p.m. Pacific). It'll last a little bit over an hour, so budget enough time to watch past 5 p.m. but before 5:30.
How to watch the May 2023 PlayStation Showcase
You can watch Sony's May 2023 PlayStation Showcase from its Twitch or YouTube channel. Either will work. It just depends on whether you need to rewind or not (in which case, you should pick YouTube).
Both channels will run concurrent with each other, so you don't need to worry about missing out if you pick one over the other. However, the YouTube stream will turn into a VOD right after, so that might be more helpful for people tuning in later in the evening instead of live.
What to Expect from the May 2023 PlayStation Showcase
According to the PlayStation blog, the May 2023 showcase will feature upcoming PlayStation 5 and PlayStation VR2 games in development across the world. In other words, the creators could be based anywhere from the United States to France. It depends! These games come from a many types of creators, including PlayStation Studios and third-party partners.
The May 2023 PlayStation Showcase is part of the Summer Games Fest lineup, so Sony will probably showcase its biggest releases for the second half of the year. After all, E3 is out of the picture. Now's the time to unveil its most impressive projects such as:
Marvel's Spider-Man 2 — The Spider-Man sequel is coming out this September. In fact, the ads for it have been in full force, supporting the idea that there might be a more official update for it coming out soon.
The Last of Us Multiplayer — The Last of Us is one of PlayStation's most successful games. Naughty Dog confirmed that the multiplayer mode was in development earlier this year, but hasn't followed up on it in the past few months. This might be the time to do it, considering E3 isn't a thing anymore.
Silent Hill 2 Remake — Sony has been sitting on the Silent Hill 2 Remake for a while. Rumor has it that it's coming in Fall 2023, so it would be the perfect time to prove or debunk that theory.
Final Fantasy — It's possible that more Final Fantasy XVI content will come out because of its incoming release in June. However, Sony already had a Final Fantasy 16-focused showcase last month. It could be too early for Final Fantasy VII: Rebirth, but it'd be a treat for those waiting for the sequel to one of the best nostalgia trips of all time.
There are also a few games like the Metal Gear Solid 3 Remake and Ghost of Tsushima 2 that have mostly rumors floating around about them without concrete timelines about when they will actually come out. Perhaps the May 2023 Showcase will be the time to officially confirm that info.