5 Best Ways to Earn Trailblazer Experience Quickly in Honkai: Star Rail
I came, I saw, I trailblazed.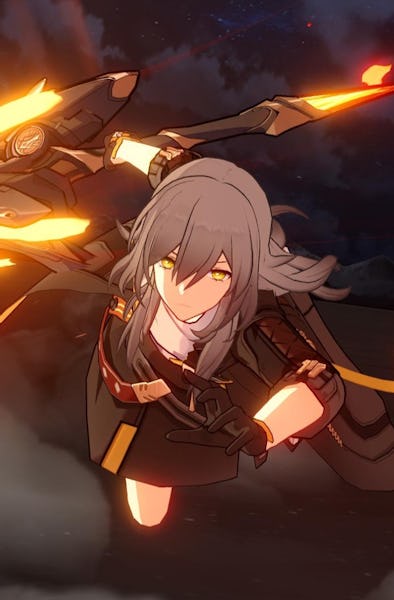 HoYoverse
Honkai: Star Rail reels you in with its fast-paced story and charming cast, but it bars you from proceeding too quickly without a high enough Trailblazer Level. Your Trailblazer Level determines your characters' maximum levels, how tough your enemies are, and many other factors in the game. HoYoverse won't throw you straight into a Level 50 boss until you're a close enough level to fight it. Thankfully, you can get plenty of it from daily objectives that you should be completing regularly, if not every day.
Gathering experience is one of the most important things to do right away in addition to claiming any limited-time codes. At Trailblazer Level 20, you need about 1600 Trailblazer EXP to level up. Several hundred Trailblazer EXP for any given task will be a lot at this point in the game.
Here are the best ways to get that crucial experience in Honkai: Star Rail.
5. Daily Training
Daily Training can be found in the Interastral Guide in your dashboard. Here, you can find daily objectives that reward you with Activity Points. Getting 500 Activity Points nets you 1000 Trailblazer EXP total for tasks as simple as leveling up a Light Cone.
4. Calyxes
Calyxes offer players Credits, Character EXP materials, and other resources in exchange for Trailblazer Power (similar to Genshin Impact's Resin). It's simple: Fight enemies to earn the rewards listed for the particular Calyx. You can fight six rounds in a row to make the process quicker, too. Each round gives you 50 Trailblazer EXP, so you can easily gain 300 Trailblazer EXP in one go.
A fully charged Trailblazer Power bar will have 180 points at most. If you use all of it at once, that can add up to 900 Trailblazer EXP just fighting in Calyxes.
3. Operation Briefing
The Operation Briefing section in the Interastral Guide offers plenty of Trailblazer EXP for beginners. Unfortunately, you can't rely on it for later on in the game after you've completed all the sections, but it's an easy way to gain Trailblazer EXP fast in the beginning. Each Operation Briefing section (or at least the first three) contains about 500 Trailblazer EXP. You might not be able to complete all of them right away, but many of them will be simple tasks like leveling up characters and their abilities.
2. Simulated Universe
Each World in Herta's Simulated Universe offers 600 Trailblazer EXP as a first-time completion reward. After that, there's not much other reason to go through it than to break your high score or get more drops, but it's still good to go back every few levels or so to claim the first-time clearance EXP for new Worlds.
1. Missions
Missions are Honkai: Star Rail's version of quests. Completing the main story will net you the most Trailblazer EXP. Companion Missions, which involve notable characters in the game, will reward you with a sizeable amount. Adventure Missions are the most common, but the amount of Trailblazer EXP varies greatly depending on the mission. You can preview the rewards from your Missions tab on your dashboard to see which ones are worth it or not.