7 best Genshin Impact Electro characters for Aggravate team comps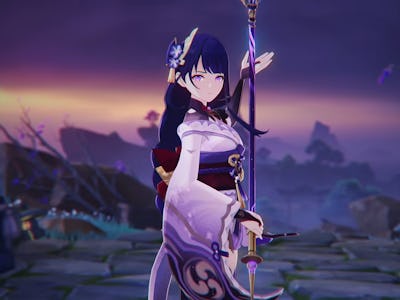 HoYoverse
The Dendro element has officially shifted the Genshin Impact meta. Elemental reactions play a major role in how players build teams because of their multipliers and additions that increase damage. In this case, Dendro/Electro reactions have "buffed" Electro characters.
Aggravate triggers when a character applies Electro to an enemy in the Quickened state. The Aggravate reaction increases damage according to the triggering character's Elemental Mastery. It isn't really a multiplier, but flat damage that raises depending on the EM. Quicken is purely Dendro plus Electro, so you need to attack it with Electro again to trigger Aggravate.
Hyperbloom does three times the damage as a ruptured Dendro Core if an Electro character triggers the reaction. As a plus, it hones in on targets instead of exploding in place. Hyperbloom implies that a Hydro character is on the team to create the Dendro Cores. Naturally, these teams will be different than Aggravate ones but are still viable in the meta.
These are 7 Electro characters worth adding to Aggravate (and Hyperbloom) teams.