Fortnite Chapter 2, Season 6 start date, trailer, leaks, and more
Everything you need to know about the future of the world's biggest battle royale.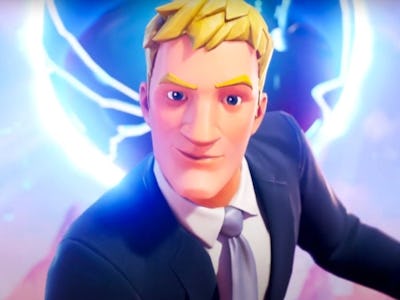 Fortnite Chapter 2, Season 5 is full of wild crossovers. Shows like The Mandalorian and The Walking Dead and video games like Halo and God of War have crossed over with Fortnite, bringing characters like the Master Chief and Kratos to the island. Fortnite Chapter 2, Season 6 is on the not-so-distant horizon as the game's story continues to build, and it will likely shake things up again for the game.
Here's everything we know so far about the next season of Fortnite.
When is the Fortnite Chapter 2, Season 6 start date?
Epic Games has confirmed that Fortnite Chapter 2, Season 6 will begin on March 16, 2021. This date makes a lot of sense as we've known that the battle pass would end on March 15 since Epic Games' website updated in December. It also follows the cadence of previous Fortnite season updates, even if Chapter 2, Season 5 was a bit longer than usual.
The blog post teasing Season 6 also reminds players to complete a few in-game objectives before then. The Mandalorian's Beskar quests that reward players with his full armor and a Baby Yoda back bling are only available before the new season starts, as are Fishstick and Lovely's Epic Quests that reward players with Breathless Blades.
Obviously, Season 5's battle pass will be phased out, so unlock what you can before March 15. The new season will also reset your cache of Gold Bars with the new season, and Epic Games is encouraging players to spend them on Exotic Weapons by lowering their prices.
Exotic Weapon prices have never been lower. Characters on the Island have recently increased their Exotics stock and are now exchanging them for Bars at a huge discount. This season will end with a "Zero Crisis Finale" next week that can be played in-game or watched online before then. Epic Games will reveal more as well approach March 16.
Is there a trailer for Fortnite Chapter 2, Season 6?
Yes, there is! Check out the Zero Crisis Story Cinematic for Fortnite Chapter 2 Season 6, which will debut at 4 a.m. on March 16, below!
What is the Fortnite Chapter 2, Season 6 theme?
We don't know what the theme of Fortnite's next season is yet, but we've gotten a tease for the events leading up to it in the Zero Crisis Finale next week. "When you first launch into the new Season, you'll play through the conclusion of Agent Jones' mission in the Zero Crisis Finale," the blog post teases. "The aftermath of this event is sure to shape Reality as we know it."
Interestingly, Epic Games confirms that this is a solo experience that players can try whenever they log onto the game's new season. Previous events like the Galactus War event have only been available to a limited number of players day-of, so this is a very nice change.
Once players get the chance to watch this or play it for themselves, the new theme of Fortnite Chapter 2 Season 5 will become clear. It sounds like the Zero Point story is coming to a close, so it will be exciting to see where the battle royale's narrative goes next.
What will be added to the game in Fortnite Chapter 2, Season 6?
Epic is still just barely teasing the series, so we can't say for sure what's getting added. Like every new season of Fortnite, expect a brand new Battle Pass that will be full of new skins and other goodies to unlock. We could also see some new weapons as well as massive map changes.
The past couple of Fortnite seasons have all changed the map in significant ways, so we can safely assume that Chapter 2 Season 6 will be no different. The season's theme, changes, and exciting crossover additions will be revealed or leaked in due time as we approach its start date.
Fortnite Chapter 2, Season 6 will begin the week of March 15, 2021.
This article was originally published on