Not Into Zelda? These Are the 7 Best Indie Games of 2023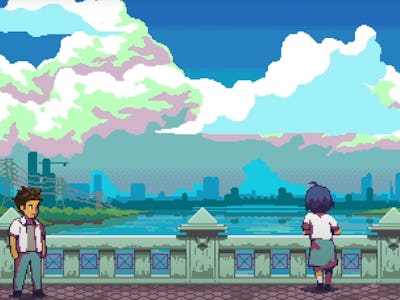 Toge Productions
2023 has already been an amazing year for video games. The trend of horror remakes like Dead Space and Resident Evil 4 have solidified these games as masterpieces, while new titles both expected (Tears of the Kingdom) and surprising (Hi-Fi Rush) have managed to give gamers no shortage of great titles to sink their teeth into. But like every year some of the most unique and rewarding gaming experiences are in the indie scene.
Five months into the year, 2023 has already delivered some gems. Here's our pick of the indie crop.
7. Pizza Tower
Listen, some of the best Mario spinoffs are about Wario. He's just a weird little guy who gets up to a lot of mischief. Thankfully Pizza Tower takes inspiration from Wario Land and creates a chaotic 2D platformer with striking visuals and hilarious mechanics like Pizza Time.
6. Terra Nil
While city-building simulators are a very prevalent genre there is an overlooked dark aspect to them in how they inherently center around ideas like industrialization, anti-environmentalism, and modern imperialism. Terra Nil sees another option, by using the mechanics of a city builder to imagine a world where technology can be used to help nature thrive and return to areas ravaged by the ever-forward march of society.
5. Tron: Identity
The cult sci-fi series from Disney was always the perfect property to make into a video game. What is shocking about Tron: Identity is that it isn't the middling AAA cash crab that you might expect out of a major company like Disney. Instead, Tron: Identity is a masterful distillation of the more philosophical themes of the Tron universe in the form of a short neon noir.
4. Life After Magic
Sailor Moon and the other scouts have to grow up sometime. Visual novel Life After Magic imagines that world and comes to the hypothesis that mostly they would all get gifted kid burnout. In a story that oftentimes hits too close to home with its themes, Life After Magic uses elements of the dating sim to focus on how relationships are built, broken, and mended again.
3. A Space for the Unbound
Taking place in 1990s Indonesia, A Space for the Unbound is a deeply emotional adventure game about high school kids with supernatural abilities. Inspired by the works of Your Name director Makoto Shinkai, this short but sweet indie game will most likely leave you in tears.
2. Dredge
What if cozy games were also terrifying? That is the question behind Dredge, a fishing simulator with a cosmic horror twist. Balancing mechanics like upgrading your fishing vessel and getting the best catch without suffering from insanity makes Dredge a delightfully twisted subversion of the cozy game formula.
1. Misericorde: Volume One
So many elements of Misericorde make it one of this year's standout indie games. The isolated but mysterious world, the loveable (and detestable) characters, the striking black and white art, the eerie music. It is all amazing. But what makes Misericorde shine is the writing. It takes advantage of the visual novel format and tells an enthralling story about a nun thrust into the role of detective in a 15th-century abbey.