Star Wars Needs New Animated Shows Now More Than Ever
Lucasfilm is shutting down its biggest animation hub. Here's what that means for future animated projects.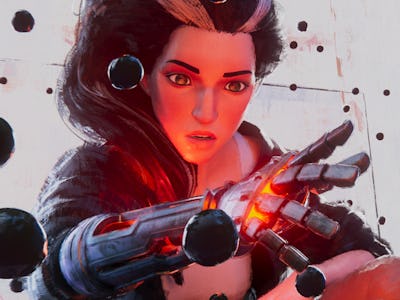 Lucasfilm
Fans of Lucasfilm's animated shows got a scare this week with the reports that the studio would be shutting down ILM Singapore, its hub for animation and visual effects. It's one of many extensions of Industrial Light & Magic, the VFX company behind the dinos of Jurassic Park and the Star Wars saga's most uncanny feats. While headquartered in San Francisco, CA, ILM has expanded across the world, having put down roots in Mumbai, London, Sydney, and Vancouver.
ILM Singapore, however, has a particular significance to Star Wars animation. The studio opened in 2006 to produce Star Wars: The Clone Wars, one of Lucasfilm's most beloved — if not underrated — additions to the franchise. It was one of the few productions keeping the Star Wars saga afloat after George Lucas wrapped up the prequels in 2005. And its animated shows have since become a foundation for future Star Wars projects, like Ahsoka and, to some extent, The Mandalorian.
While the closing of ILM Singapore won't affect Star Wars' animated projects, it still feels like the end of an era. Roughly 300 ILM employees will have to relocate, while the company itself revisits a global strategy that extends to countless upcoming projects. It's hard not to consider the future of animation, especially with the studio at the precipice of such a rapidly-changing industry.
"The global media industry is facing disruption from rapid technological advancements," Singapore's Economic Development Board and the InfoComm Media Development Authority explained, via Variety. "Studios are coping with challenges relating to talent and profitability." These challenges (which could very well be the rise of AI and the ongoing writers' and actors' strikes in Hollywood) could have encouraged ILM to restructure. Sources within Lucasfilm were quick to confirm that ongoing projects will continue production unaffected, but ILM Singapore's closing doesn't bode well for the animated projects that could be coming down the line.
While Lucasfilm is still keeping animation alive — thanks in part to Dave Filoni, the creative force behind shows like The Clone Wars, Star Wars: Rebels, The Bad Batch, and Tales of the Jedi — it's gradually taken a backseat in recent years. The animated characters that Filoni helped create have been transitioning into live-action, from Bo-Katan in The Mandalorian to Ahsoka Tano (and the cast of Rebels) continuing their adventures in Ahsoka. What once was an exciting kind of crossover now feels like a concerted effort to pivot away from the animated series. It's left fans wondering whether animation still matters to Lucasfilm. But given all that The Clone Wars and Rebels have done to push the Star Wars saga forward, it'd be a big mistake to underestimate the medium.
Animation is arguably one of Lucasfilm's most valuable resources. It continues to depict what's possible: Star Wars: Visions was just the breath of fresh air the franchise needed, and a bold pivot away from the tedious Skywalker saga. This is the real future of Star Wars.
Live-action is fine, and it will continue to make big bucks for Lucasfilm in theaters — but animation is where the saga will continue to innovate. It's unlikely that ILM Singapore's closure will keep artists from proving that further, but let's hope nothing else gets in the way of new animated projects.