The Most Ambitious New Star Wars Show Could Be in Big Trouble
Skeleton Crew is going back in the closet.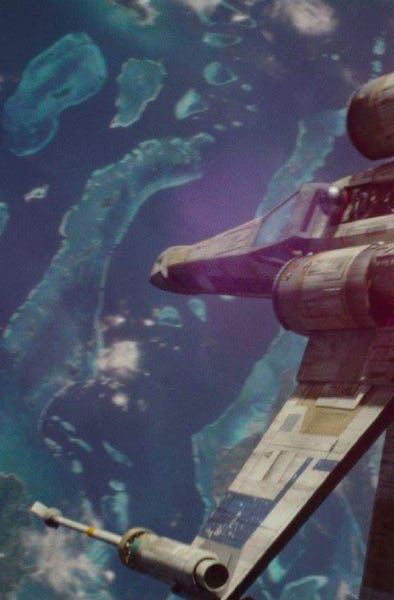 Lucasfilm
Star Wars: Skeleton Crew was shaping up to be one of Lucasfilm's most interesting releases. With a cast led by Jude Law, and a handful of brilliant indie auteurs behind the camera, the upcoming series sounded like the ideal match between pulpy, Amblin-esque adventure and the prestige Star Wars courted with Andor.
Skeleton Crew also seemed positioned as a fresh entry point for younger Star Wars fans. It follows a group of plucky kids who find themselves on a galaxy-spanning adventure far from home, with Law as their Force-sensitive mentor figure with a few skeletons of his own. Little else is known about the series, but it's looked like one of the franchise's more ambitious projects. Unfortunately, it now appears to have been bumped from its 2023 release window.
Disney recently updated its slate of upcoming releases, including those set to premiere on Disney+ and Hulu. While Ahsoka and Loki season 2 are locked in for 2023, Skeleton Crew, Echo, and X-Men '97 were quietly pulled from the list. The list may not be definitive; the writers' and actors' strikes have put most Hollywood productions on hiatus, but Skeleton Crew finished filming in January. That makes its removal odd, as any lingering post-production wouldn't be affected by the strikes. It's possible Disney is holding Skeleton Crew until after the actors' strike ends, which would allow the cast to promote the new series.
A few sources involved with Skeleton Crew (like actor Jaleel White, who apparently plays a pirate) placed its premiere date close to November or December. There's still a chance for a late 2023 release — Disney's current schedule only goes up to September 2023 — but Skeleton Crew's absence should make you brace for a delay. If Disney does want actors available for promotion, then there's no telling when fans can expect Skeleton Crew to premiere. Until studios offer actors and writers a fair deal, projects like Skeleton Crew will be stuck in limbo.