HBO Is Taking a Major Risk With Its Biggest Shows
House of the Dragon and Dune: Sisterhood aren't affected by the Hollywood strikes — but should they ignore them outright?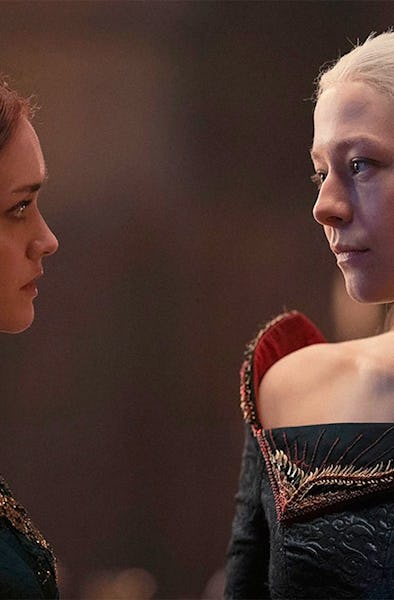 HBO
With two major Hollywood unions teaming up for a historic dual strike, the film industry is facing its biggest reckoning in decades. The Writers Guild of America have been striking for fair pay — and against the mounting threat of AI — since early May, and most Hollywood productions ground to a halt as a result. While some films and shows soldiered on, the SAG-AFTRA strike presents a much more complicated crisis.
Hollywood actors joined the WGA in their strike against the Alliance of Motion Picture and Television Producers on July 13, dealing a fatal blow to some of the industry's biggest studios. Well ... a near-fatal blow, as a handful of studios are finding ways to keep their most lucrative projects afloat.
Warner Bros. Discovery is one of the major studios at the center of the strike. All eyes are on two of its current productions: House of the Dragon, and the upcoming Dune spin-off, The Sisterhood. The latter series has been under a hiatus since late 2022, but it's set to resume production "any day now," according to Deadline — unaffected by both the WGA and SAG strike.
Dune: The Sisterhood is one a few Hollywood-backed projects not entirely reliant on Hollywood unions. A majority of the cast are based in the United Kingdom, and are members of their local union, Equity, instead of SAG-AFTRA. While U.K.-based actors may want to stand in solidarity with SAG, Equity can't call a strike without running afoul of the U.K.'s stricter union laws.
"A performer joining the strike (or refusing to cross a picket line) in the U.K. will have no protection against being dismissed or sued for breach of contract by the producer or the engager," said Equity in its guidance to its members.
The same rules apply to House of the Dragon, which recently managed to avoid complications from the WGA strike. While the series' showrunner is a member of the WGA — as are most of his writers — the scripts for the second season were apparently completed long before a strike was called, allowing production to continue (albeit under intense scrutiny). Most of the House of the Dragon cast are members of Equity, so they are legally obligated to continue working, even in U.S. productions.
This may be good news for Warner Bros., but it's turning two of its most lucrative properties into uber-troubled productions overnight. The Sisterhood has already faced its fair share of setbacks: not just its hiatus, but the departure of three showrunners, a director, and a key cast member. House of the Dragon will undoubtedly struggle too. Without the ability to rewrite, edit, or address studio notes, there's no way the series' second season will be as strong as its first.
The studio is caught between an impossible choice: risking either further delays or delivering a less-than-stellar finished product. Then again, all of this could have been prevented by paying writers and actors accordingly — or, at the very least, listening to their needs. Hopefully House of the Dragon and Dune: The Sisterhood will turn out just fine. But if they don't, at least they'll set an example of all that studios risk by exploiting its workers.