Star Wars News Confirms an Exciting New Trend Is Here to Stay
After Andor proved that Star Wars can be prestige TV, Skeleton Crew is doubling down.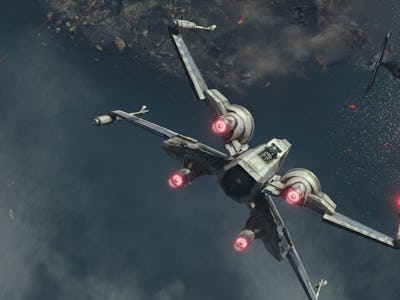 Lucasfilm
The Mandalorian proved that Star Wars could work on TV with little 40-minute standalone adventures that still built up a season-long narrative. It put Pedro Pascal on the path to stardom and The Last of Us, and it turned Grogu into a merchandising gold mine.
Then Andor proved that Star Wars TV could be cinematic, with Rogue One and Bourne trilogy filmmaker Tony Gilroy forgoing flat CGI for physical sets. The series was praised for its cinematic scope, strong story, and realistic feel. Now, with the upcoming series Skeleton Crew, Star Wars TV is trying to prove it's not just cinematic; it's cinema.
Skeleton Crew, which has a showrunner in MCU Spider-Man mastermind Jon Watts, was announced at Star Wars Celebration Anaheim in 2022 with few details beyond the fact that it will star Jude Law. But with Star Wars Celebration London about to begin, we're finally getting some more information.
The Hollywood Reporter recently announced that Daniel Kwan and Daniel Scheinert, directors of the smash success Everything Everywhere All At Once, will direct an episode of Skeleton Crew, although they were approached for the gig before their Oscar success. Now, The Hollywood Reporter has revealed another director on the roster: Green Knight director David Lowery. This is intriguing because, like The Daniels, Lowery is a stylistic director. For Skeleton Crew, eclectic direction isn't an exception, but the norm.
The addition of Lowery feels like a mission statement. Before, what little we knew suggested that the series would just be another straightforward Star Wars show, with one episode directed by the Daniels that maybe got a little artsier. But with Lowery also on board, it's clear the series isn't going to shy away from experimenting with aesthetics and tone. The Green Knight was praised as artsy, thoughtful, and simply unlike anything else that hit theaters in 2021. If Lowery brings even a fraction of that energy to his Skeleton Crew episode, it will prove that Star Wars TV is a medium worthy of any director.