Ahsoka Release Date Narrowly Avoids Repeating a Huge Star Wars Boondoggle
A collision has been avoided.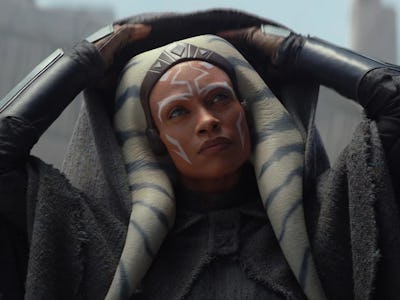 Lucasfilm
Ahsoka has been in the works for almost three years, and we're almost a month out from seeing it premiere. Focusing on Clone Wars protagonist Ahsoka Tano in the Mandalorian era, it's also promising the live-action debuts of multiple characters from Rebels. It's a massive crossover event for Star Wars fans, especially those who watched the animated series.
But up until now, there was one huge problem. Because of its August 23 release date, Ahsoka was scheduled to finish on October 11, in-between the first and second episodes of Loki Season 2. A new poster for the show released on Star Wars' Twitter account, however, revealed that Ahsoka will have a two-episode premiere.
This means Ahsoka will end on October 4, two days before Loki Season 2 premieres on October 6. Not only will the two series will no longer clash, forcing fans of both properties to bounce between them for two weeks, but there will only be a 48-hour wait between the Ahsoka finale and the Loki Season 2 premiere. For fans, and for Disney itself, there's much less chance of Disney+ withdrawal.
Marvel and Star Wars have had to share custody of Disney+ since its 2019 launch. But whether fans are tuning in for The Mandalorian or WandaVision, a weekly tentpole show is essential for keeping them interested (and subscribed). Avoiding conflict, even if it means airing Ahsoka for one fewer week, maximizes the programming schedule. Ms. Marvel bumped into Obi-Wan, and She-Hulk brushed up against Andor. All four of those shows could have used a little more time in the spotlight to maximize their returns.
This won't be the first time a Star Wars series has a multi-episode premiere. Obi-Wan Kenobi and Andor both used several episodes to tell a more complete and gripping first chapter, which may be another reason Ahsoka is getting a two-episode debut. Part one of Ahsoka's story might just need two episodes to tell. We'll find out soon... and without any other big new shows on Disney+ to distract us.
Ahsoka premieres (with two episodes!) on August 23, 2023.