Netflix's New Password Rules Wildly Misunderstand How People Watch TV
Sharing is no longer caring.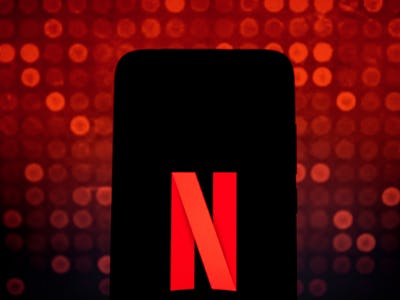 NurPhoto/NurPhoto/Getty Images
On March 10, 2017, to celebrate the release of Love Season 2, Netflix's Twitter account shared some simple sentiments. First, it declared, "Love is an addiction." Then it added, "Love is sharing a password."
Now, more than six years later, it seems like Netflix's love is conditional. After teasing a rule change in February, Variety reports that Netflix will be moving forward with its crackdown on password sharing, requiring users not living in a single household to either get their own accounts or pay an additional fee to share an account.
Cracking down on password sharing makes business sense, but looking at it from a human perspective reveals that this will have a major impact on the average viewer. The exact details of how password sharing will work are still a bit vague, but the core change to the rules involves a new term, "Netflix household." An account owner can establish one Netflix household on a TV, and then any devices connected to the same internet connection as that TV will be allowed to access Netflix. Any other accounts will be locked out after some time passes. Their profiles can either be added to the household through an additional fee, or be transferred to a different account.
While Netflix insists that a time window will allow travelers to log in via TVs in hotels and vacation homes, there are countless instances where a family member wouldn't be living in the same household, yet would still be financially dependent on the account holder. The most obvious demographic would be millions of college students.
Students may be technically independent, but they're often strapped for cash. Maybe they should be studying more, but let's be honest — the modern college experience involves a lot of Netflix binging, and the steamer may dearly miss this demographic. With new hits like Queen Charlotte and Outer Banks, it's clear the TikTok generation is important to Netflix's future. Can it afford to alienate all these viewers?
College students aren't the only problem. What if a family member needs lengthy inpatient medical treatment, or works a seasonal job away from home, or just goes on a vacation longer than Netflix thinks is reasonable? Everyone but Netflix would still consider them a member of the household, even though they would be living away from home. Until Netflix has exceptions for every variation on travel and financial dependence, it's hard to see this plan as anything but an attempt to pump its subscription numbers. Yes, some people take advantage of password sharing, but without it, some people wouldn't use the service at all.
Netflix knows this move will alienate subscribers, but thinks it will pay off in the end. "As borrowers start to activate their own accounts and existing members add 'extra member' accounts, we see increased acquisition and revenue," the company said in a shareholder letter.
Maybe the parents of college students will be willing to fork out a little extra cash, but maybe Netflix will start to see how hard it is to define a family. Netflix has no shortage of found family stories, and sometimes the true definition of a family is a group of people who love each other enough to share a password.