Harrison Ford's President Ross May Be Marvel's Most Important Character in Phase 5
Thaddeus Ross has a new job title.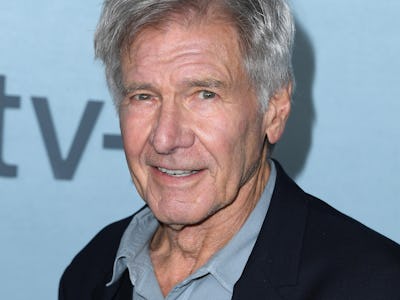 Steve Granitz/FilmMagic/Getty Images
Harrison Ford has just been elected President of the Marvel Universe.
With Marvel's new Phase Five slate getting started with Ant-Man and the Wasp: Quantumania, Marvel Studios' Kevin Feige spoke to Entertainment Weekly on a number of subjects about the ever-expanding Marvel Cinematic Universe, including the next chapter of Captain America.
On the subject of Captain America: New World Order, the fourth in the series and the first starring Anthony Mackie as the new Captain America, Feige said the character Thaddeus "Thunderbolt" Ross, now played by Harrison Ford, will be President of the United States (in the canon of the MCU).
"This is certainly a big part for Thaddeus Ross," Feige said. "He's the president of the United States in the film."
The legendary actor takes over the role of Ross from William Hurt, who died in 2022 at age 71 from prostate cancer. Until recently, Hurt's Ross was pretty faithful to the comics; Thaddeus Ross is a hard-nosed military general (officially of the U.S. Air Force in Marvel's canon) who strives to protect the U.S. by any means necessary. He later becomes Red Hulk, a scarlet-hued adversary to the Hulk who maintains Ross' tactical brain even when in Hulk form.
Aside from a few alternate universe instances, Ross has never been U.S. president in Marvel's comics. (Certainly not like Lex Luthor has been in the DCU.) Now, Ross has stepped into the public eye and gained enough support to sit in the Oval Office. This strange twist inspires a lot of questions about life in the MCU. Perhaps after the Blip, the public trusts somebody like Ross who has worked closely — if also antagonistically — with the Avengers.
Feige alludes to the next Captain America channeling Ford's history as a star of political thrillers like Air Force One, where Ford also played the president, and A Clear and Present Danger. "There's a dynamic between President Ross and Sam Wilson. They have a history together, but in this film, we'll be seeing the dynamic between Captain America and the president of the United States in a way that is just incredible," Feige said.
The Falcon and the Winter Soldier, the second Marvel series for Disney+, ended with Sam Wilson becoming Captain America, though not without soul-searching over Captain America's obscured problematic history. Because no systemic issue is ever fully resolved, Captain America: New World Order will surely keep exploring what it means for a Black man to carry the shield of Captain America.
Feige didn't say as much in any explicit terms, but given how much race and politics plays a role in stories about Sam Wilson's Captain America, it's not unreasonable to think of the gravity Ford's Marvel role will entail. Regardless of what the plot might involve, one might expect scenes where Mackie and Ford stand on opposite sides of the president's desk, arguing about doing what's good for the American people or doing simply the right thing.
Plot details for New World Order remain under wraps. For his part, Ford told The Hollywood Reporter he joined Marvel to have the same fun he saw other actors enjoying. "I can't explain myself to myself, I just work here," Ford quipped to THR, "I thought, 'Everybody else seems to be having a great time.' I watch all these terrific actors having a good time ... So I'll try a piece of that."
Captain America: New World Order will open in theaters on May 3, 2024.