Everything we know about a possible Altered Carbon Season 3
Netflix's cyberpunk series has come to an end.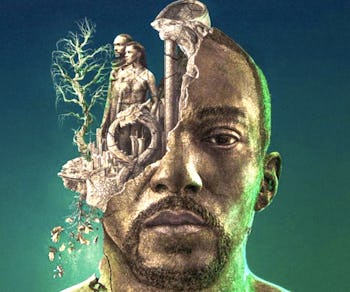 This article about Season 3 of the Netflix series Altered Carbon was originally published on February 19, 2019, and updated on August 28, 202,1 following the cancellation of the series. Read on for the original article, with some new changes to reflect the latest updates on this topic.
Altered Carbon Season 2 was a huge shift for the Netflix series, with a new star and more action. So what does that mean for Altered Carbon Season 3? Unfortunately, nothing, as Netflix canceled the cyberpunk series in August 2020.
Here's everything you need to know, including some advice for how to fill the Takeshi-sized hole in your heart.
Is Altered Carbon renewed for Season 3?
Unfortunately not. In August 2020, Netflix announced that Altered Carbon was canceled after two seasons.
Will both seasons of Altered Carbon still stream on Netflix?
Yes. Netflix has confirmed that both seasons of Altered Carbon will remain on the streaming service for the time being.
Why was Altered Carbon canceled by Netflix?
Altered Carbon was canceled simultaneously as other Netflix series The Society and I Am Not OK With This, both of whom got canned due to increased budget and difficulty filming during the COVID-19 pandemic. However, according to Deadline, the series was not canceled for the same reasons. Instead, the decision stemmed from "the streamer's standard viewership vs. cost renewal review process." In layman's terms, from Netflix's perspective, Altered Carbon was bringing in too few viewers to cover the cost of making it.
What was the Altered Carbon anime film?
Though Altered Carbon didn't receive a Season 3, it did live on in the form of a follow-up anime film. Altered Carbon: Resleeved was released on March 19, 2020, a month after Season 2 was released. Taking place 253 years before the series, Takeshi Kovacs must protect a tattooist while investigating the death of a Yakuza boss alongside a no-nonsense CTAC with a secret all her own. Since the series was canceled after that, this is the most recent piece of Altered Carbon produced at this moment.
What can I do to scratch my Altered Carbon itch?
Dynamite Entertainment released an original graphic novel in 2019 written by Richard K. Morgan titled Altered Carbon: Download Blues. Morgan revisits his cyberpunk roots in this standalone story set within the Altered Carbon universe and its cast of complex characters. This 128-page hardbound book is co-written by Rik Hoskin (White Sand, Red Rising) and contains artwork by Ferran Sellares (Grimm Fairy Tales). It's the perfect way to go beyond the novels and the TV series to get another dose of Kovacs and Co. in their far-future world.
In an interview with Inverse, Morgan teased the new Altered Carbon graphic novel, hinting that it could take the story in yet another new direction with a new genre and setting:
"You're going to see Kovacs in a number of different sleeves, and this time around, things are a bit more fraught and there's a prison context to some of the narrative. I understand there's a lot more body shock tied to this installment than the last one, which stuck to noirish crime and stories of corruption."
Finally, be sure to check out this video of Richard Morgan reading a passage from his Altered Carbon sequel, Broken Angles for Inverse Happy Hour:
All of Altered Carbon is streaming now on Netflix.
This article was originally published on