Hello From the Legal Side: Loophole Will Keep Adele's New Album Streaming on Pandora
Pandora is not quite the same as rivals Spotify and Apple Music.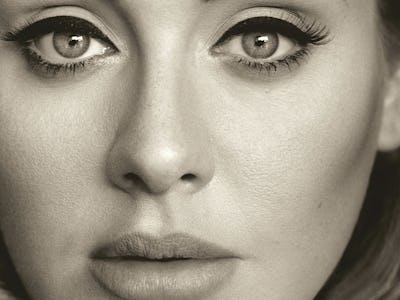 Adele's 25 is selling incredibly well. It just broke 'NSYNC's first-week sales record and is currently 42 percent of all of this week's music sales. It's certainly doing so well, in part, because it's not available to stream. Stream everywhere, that is.
Due to a legal loophole, 25 is streaming on Pandora.
Pandora, of course, is a radio station, so it's not quite the same thing as rivals Spotify and Apple Music — where 25 is currently unavailable. There is not the ability to pick song-by-song what you'd like to hear, which classifies Pandora as a "non-interactive" service. Because of that, Adele can't prevent it from playing her new album. And, as Adele's PR rep Benny Tarantini explained, it's got legal backing: "As it turns out, Pandora is licensed through government statue in the United States, and as a result record companies cannot withhold from webmaster radio services."
In addition to being unable to listen to the album in its entirety, you can't select a "Hello"-specific radio station. So, basically, Adele's inclusion on Pandora is actually further promotion for the album. You'll likely hear one of her new tracks if you, say, go anywhere in the world with public radio. If it strikes you, you'll want to buy it. The same goes for personal computer radio use. Hearing "When We Were Young" for free might stir some excitement, and then 25 is just a few clicks away on iTunes.
The timing of Adele's Pandora availability couldn't be better. Thanksgiving is tomorrow, and there's no way you're not distantly related to an Adele mega-fan. Hate your job and can't take any more questions about that unused master's degree? Throw on an Adele-friendly Pandora station, something will come on eventually, and your aunt's tearful rendition will certainly divert the attention her way. If you're really uninterested in purchasing 25, having Adele on Pandora keeps it as a special treat that pops up when you least expect it.