PS5: Specs Leak Reveals Massive Four-Fold Performance Improvement Over PS4
The gap between console and PC gaming is closing.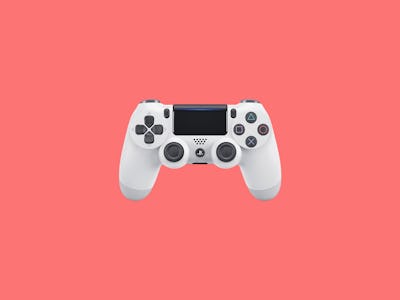 Sony / Danny Paez
Sony peeled the curtain back on its upcoming PlayStation 5 in April, revealing that the next-generation console will be powered by AMD's bleeding-edge chipset. Not much is known about the chipset, but they are said to power computation-intensive features like ray-tracing, 8K graphics, and near-instant load times. That information was enough to whet gamers' appetite, but a full specs list remained under wraps.
That may have changed Wednesday, when an early performance test of the PS5's internals was allegedly leaked by a notable PC-parts insider, Tum_Apisak. The leaker claims to have access to industry databases and has a track record, successfully tweeting out test results for various unreleased CPUs and GPUs in the past. Early Tuesday morning, the leaker unveiled alleged results from the PS5's ongoing performance tests, which reveal how it stacks up against its predecessor and other top-of-the-line PC graphics cards.
AMD has confirmed that it's building a yet-to-be-revealed CPU and GPU system for the PS5 using a recently unveiled chip architecture. Since January, Apisak has had a hunch that the chipmaker codenamed the PS5's system on a chip (SoC) "Gonzalo." On Tuesday, they tweeted Gonzalo's results on a 3DMark Fire Strike benchmark test, and it was four times as powerful as the PS4.
Much like any grading scale, benchmarks put CPUs and GPUs through various stress tests to create standard point of reference. The results can vary based on the conditions of the test, and Gonzalo is likely still in its prototype stage, which means further improvements are possible. Still, the results are impressive and indicate Sony is closing the gap between console and PC gaming, if Apisak's leak is accurate.
For comparison, Nvidia's GeForce GTX 1080 is a premium GPU that handily runs PC games at 4K at 60 frames per second. It put up a Fire Strike score of 22,369 when it was tested in January, very similar to Gonzalo's leaked performance. This suggests the high-caliber performance that once required four-figure gaming rigs could soon be accessible at console-like prices.
The PS5 is anticipated to be priced similarly to predecessors, between $399 and $500. Sony has a marred past with overpricing its new consoles; early PS3 sales in 2007 lagged because it was too pricy compared to the Xbox 360.
While a four-fold improvement over its predecessor isn't as much as the tenfold improvement Sony claimed it achieved leaping from the PS3 to the PS4, comparing jumps from generation to generation can be misleading. There's only so much physical space on a chip, and the ability to stretch console capabilities is not infinite.
In fact, with consoles becoming effectively as powerful as high-end PC rigs, it's fair to begin wondering whether the console improvements are beginning to test their limits. That may not be such a bad thing, at least for gamers. The 2020 consoles will drastically reduce the price point for cutting-edge quality.