iPhone 11: Video Depicts the 2019 iPhone Rendered in Meticulous Detail
Will this be enough to defend against increasingly specs-packed budget phones?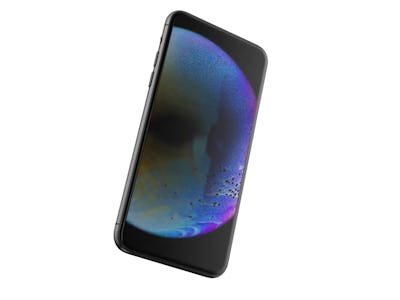 Concept Creator 
The 2019 iPhone roster is set to be yet another transitionary year for Apple, which has most of the coolest launches in its pipeline — from 5G-compatible handsets to a pair of augmented reality glasses — slated for release in 2020.
And yet, Apple cannot afford to rest on its laurels. Particularly as mid-range "budget" smartphones continue packing increasingly premium internals, Apple's signature flagship will have to step up with a reason for consumers to spend close to $1,000 or more on the latest iPhones.
The biggest improvements are said to focus on internals and the camera array, which will bring a triple rear camera setup to the iPhone for the first time. But will Apple be able to pack the iPhone with all the latest hardware while also maintaining the aesthetic rigor that's made it so famous? An early, incredibly detailed rendering from Jermaine Smit, an animator known for creating accurate renderings for upcoming launches under the monicker Concept Creator, leaves some room for doubt.
The render was based on the consistent patchwork of leaks and details from Steve Hemmerstoffer, the leaker who tweets at OnLeaks, and who has pushed out a steady drumbeat of alleged iPhone specs since January. From the get-go, some of these alleged design choices have seemed destined to generate some controversy — mainly that Apple will decide to house the triple camera array on the iPhone's back using a slightly elevated kind of square.
Most of the fan feedback posted in comments and replies has been pretty negative, though, of course, Apple still has some time to change its design. Hemmerstoffer also noted that the bump which houses the three camera lenses in the back is likely pronounced in the renderings, meaning they will appear subtler on the iPhones when you hold them in real life.
But there are other potential sticking points. Smit's render doesn't depict a headphone jack, for example. The industry's decision to begin moving away from headphone jacks toward Bluetooth-only has been wildly unpopular, enough so that Google even brought the headphone jack back when it released the 3a. It also looks like there will still be a small notch at the top of the screen, though the famed Apple analyst Ming-Chi Kuo says that the notch will be less prominent, thanks to darkened lenses.
Finally, Smit's render also highlights a change to the iPhone's mute switch, which is being reworked to look more like a button, which will toggle vertically instead of horizontally.
The early blowback over the renders seems like it could spell trouble for Apple, which has built its design reputation around luxury and attention to detail. But the new iPhones will fortunately introduce some notable under-the-hood improvements as well.
The iPhone 11 will likely see the introduction of Apple's next-generation processor, dubbed the A13, and which Bloomberg recently reported has already entered production. These chips will almost certainly support some impressive AR features, which may be teased when Apple talks about ARKit during next month's WWDC. The new iPhones will also double as wireless chargers for other accessories like the AirPods, though it's worth noting that Samsung has begun rolling out this particular feature in February.
Fortunately for Apple, there are other cards up its sleeve. New iPhone customers could, in theory, be tempted by Apple's upcoming slew of content bundles, assuming they make it to market on time. On the other hand, Apple could always make a splash by taking a step that customers around the world have long craved: iPhones that are simply a little cheaper.