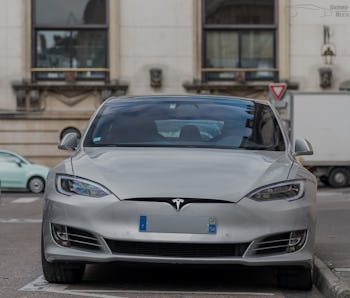 Innovation
Tesla Model S: How New Car Reaches 370 Miles Range With Same Size Battery
Flickr / Alexandre Prévot
Tesla has boosted the range of its Model S and Model X premium vehicles, achieving what it claims as the longest-range production electric vehicles on the road.
The company announced Tuesday that the Model S would now reach 370 EPA-rated miles on a single charge with the same 100 kilowatt-hour battery pack, around 35 more miles than its predecessor. Similarly, the Model X would now travel 325 miles on the 100 kilowatt-hour pack. Both cars also receive higher power, torque and acceleration times with these changes. These boosts come from a more efficient design, and the changes are coupled with improvements in charge times and a better suspension system.
Tesla achieved these improvements through a new drive unit technology, a change that was rumored last week. This uses an optimized permanent magnet synchronous reluctance motor like the one in the Model 3 released in July 2017, replacing the frontmost AC induction electric motor found in older models. This is combined with improved lubrication, gear designs, bearings, cooling and silicon carbide power electronics to boost efficiency over 93 percent. The motor is paired with a rear AC induction motor like it is with the dual motor versions of the Model 3, with the induction motor offering power and the reluctance motor offering range.
Tesla fans on Reddit shared a graph detailing how the Model S has tracked impressive changes over the years:
As well as greater power and more range, the new cars also support 200 kilowatts of charging from the fledgeling network of third-generation superchargers announced last month. These new chargers can reach a peak rate of 250 kilowatts to add 1,000 miles of range in one hour. The new cars also support 145 kilowatts from the upgraded second-generation chargers, previously restricted to 120 kilowatts, which means users benefits from faster charge times from the more than 10,000 existing chargers globally.
The upgrade also covers fully-adaptive air suspension, using in-house software to adjust the damping based on road conditions and sensing driver behaviour to make it firmer during aggressive drives. The cruising suspension levels have also been optimized to keep the car low to improve aerodynamic drag. Beyond these changes, Tesla has also made some small tweaks like new wheel bearings and tire designs.
It's impressive stuff, but Tesla is not resting on its laurels. The company announced the second-generation Roadster in November 2017 with a 200 kilowatt-hour battery pack that can travel a staggering 620 miles on a single charge.