Elon Musk's New Meme Obsessed Twitter Persona Is Also a Savvy Business Move
Memes are a good place for Musk to be.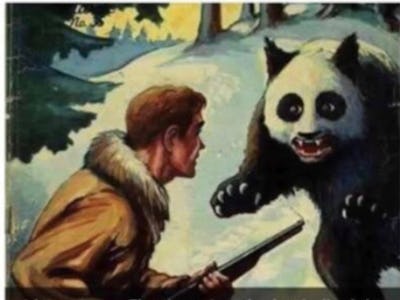 Elon Musk is back on his Twitter ish. But this time, instead of irresponsible accusations or potentially misleading financial statements that cost him $20 million along with his Tesla chairman position, he's pivoted heavily back to memes. And that's probably a good thing.
On Thursday, the tech mogul tweeted a year-old meme of a man being approached by a ferocious panda. This was followed by a subsequent call to action where he asked his followers to send him their "dankest memes," which garnered 58,000 likes, 17,000 replies, and 15,000 retweets in an hour.
Musk is no stranger to wilding out online, from harmless tweets about lemurs, to downright irresponsible unfounded accusations. There's some evidence that even Musk knows they don't all age well, with a handful of deleted tweets to his name (despite the fact that, particularly when you're Musk, there's no erasing your tweets from the internet). This shift to memes might seem unhinged, but it may be the smartest thing he's done on Twitter in recent memory.
That's because there's far more at stake than ego when it comes to Musk's status as an internet icon with legions of fans. You need money to bring moonshots like a renewable energy future, space exploration, and high-speed hyperloops to light. But the conventional ways of getting money — borrowing it, or raising it from investors — also cost money, either in the form of interest payments or pesky investors who are entitled to profits and can tell you what to do.
Selling merch, on the other hand, lets Musk tap cash when he needs to without those two drawbacks. That's why it's so important he continues to engage with fans without the risk of drawing the ire of federal regulators: No one wants hats or "not a flamethrowers" in the likeness of a dry, boardroom dwelling CEO.
These new memes seem like an effort to set new terms for Musk's Twitter persona with much, much lower stakes than the fated "going private" tweet without succumbing entirely to the typical CEO social media playbook.
Over the course of October, for example, he's revealed his love for anime, poked fun at horoscopes, and ragged on Fortnite. These joke tweets were sprinkled with the conventional corporate announcement's he's always made about things like Model 3 launch date announcements and Boring Company updates. That's a pretty effective way to engage with fans and keep his feed surprising while still getting them to look at boasts about his roster of undertakings and the various successes.