New MacBook Device Numbers Registered Ahead of Apple's iPad Event
Is Apple gearing up for a surprise launch?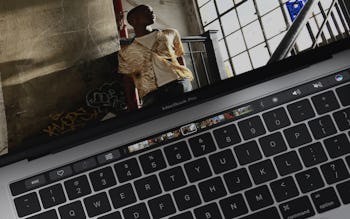 Apple
New evidence has surfaced that Apple is about to introduce a new MacBook, possibly with a lower price than the ultra-thin 12-inch model. A report on Wednesday notes that the Eurasian Economic Commission's database shows new filings from Apple, detailing a number of existing computers while also referencing some that have yet to launch.
The Consomac report adds fuel to the reports htat Apple is about to release a 13.3-inch MacBook with high-resoluton display for $999. The filings show a series of model numbers running macOS 10.14, the latest Mojave release that arrived in September. However, there are some newcomers to the list: three desktops with the numbers A1993, A2115 and A2116, and one laptop with the number A1932. The publication notes that this mystery laptop has appeared before back in June, expected to run macOS 10.13 High Sierra, but as these rumors date back some months it's possible that Apple delayed its launch.
See more: Apple Order Details Suggest Cheaper MacBook Could Arrive Surprisingly Soon
It's the latest in a string of evidence that suggests Apple is about to release a new laptop, possibly at its mystery product launch scheduled for next week. The event is expected to focus on the iPad, with reports of a new model with support for facial recognition and a USB-C connection with output to 4K resolution displays with high-dynamic range. A new Apple Pencil may also make an appearance. Earlier this week, an educational customer had their MacBook shipment delayed to the same day as the product event.
The new MacBook has been rumored for some time. A March report claimed the laptop would offer a resolution of 2,560 by 1,600 pixels, the same as the 13.3-inch MacBook Pro to offer "retina" display support. The cheaper model would replace the $999 MacBook Air, which has seen little changes since its 2010 redesign and still offers a resolution of just 1,440 by 900 pixels. Another report suggested the laptop would offer a slimmer design.
All may be revealed when Apple takes to the stage on October 30 at the Brooklyn Academy of Music in New York City.
The event may prove to be notably iPad-focused, owing to a hidden clue in the invite.