Apple Order Details Suggest Cheaper MacBook Could Arrive Surprisingly Soon
The product could undercut Apple's 12-inch MacBook.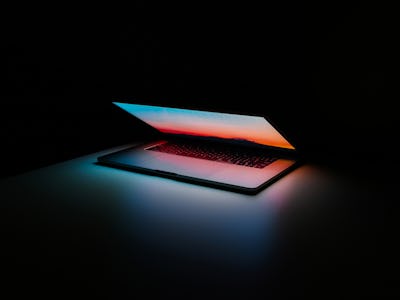 Unsplash / Ales Nesetril
Apple's cheap MacBook could hit shelves before the end of the year. A report on Tuesday claims that a customer in K-12 education recently placed an order for three Apple products, only to receive a response claiming the laptop had been delayed. It comes amid speculation that Apple may use its October event to announce a new, cheaper laptop.
The 9to5Mac report claims the customer tried to buy a MacBook Air, an iPad, and Apple Pencil for use with the iPad. While the latter two shipped fine, the Air order was pushed back to October 30. Apple is set to host an event that day at the Brooklyn Academy of Music in New York City, but as with most company events the contents of the presentation are a secret. Rumors have been circulating for the past year that Apple could introduce a laptop at the $999 price point, undercutting the 12-inch MacBook with a high-resolution display that retails for $1,299.
See more: Apple's Ultra-Cheap MacBook Set to Enter Production Surprisingly Soon
Rumors have circulated about such a device for the past year. Apple analyst Ming-Chi Kuo claimed in March that the cheaper laptop could use a 13.3-inch display with a resolution of 2,560 by 1,600, while another report claimed it would offer a slim design. It would offer an attractive replacement to the MacBook Air, Apple's cheapest current laptop with a price of $999 but with a relatively low-resolution display of 1,440 pixels by 900.
Apple may announce a number of new products at its October event. Speculation is also rife that Apple could introduce a new iPad with face recognition, using similar sensors to those found on the iPhone X and later models. The option would enable the company to offer a reduced bezel, providing more screen real estate in a reduced physical size. Rumors state the product could also offer 4K resolutions via a USB-C connection. Another product that could make an appearance at the event is an updated Apple Pencil, with AirPods-style connectivity.
All may be revealed at next Tuesday's event.