Apple's Ultra-Cheap MacBook Set to Enter Production Surprisingly Soon
Time to get a big discount on a laptop.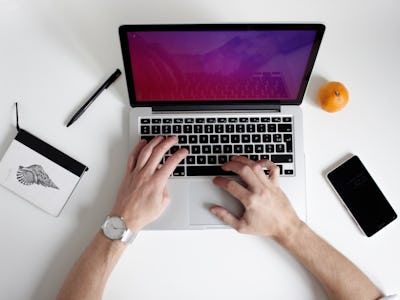 EduBirdie
Apple's budget MacBook will enter production in the fourth quarter of this year, according to a Monday report. The rumored device, which may receive premium features like a high-resolution "retina" display, could offer an attractive price to new buyers. Previous reports suggest it could come in at under $999, making it cheaper than an iPhone X.
The strategy could help offer a cheap alternative to other laptops without skimping on the screen. The DigiTimes report claims Quanta will manufacture the laptop for Apple, as part of an order that will see its total shipments rise above 10 million for the quarter. The machine has been regularly rumored this year, with Apple analyst Ming Chi-Kuo suggesting in March that it could ship with a 13.3-inch display with a resolution of 2,560 by 1,600, the same as the 13.3-inch MacBook Pro. An April DigiTimes report claimed the laptop would also use the latest Intel processors and a slim design.
See more: Apple's 2018 MacBook Air Could Have a Surprisingly Low Price
Apple's high-end machines have made headlines with a new i9-powered range that caused controversy due to throttling issues. But the firm has made little changes to its low-end models, with the MacBook Air first introduced by Steve Jobs in 2008 still offering a comparatively low 1,440 by 900 pixels stretched out over 13 inches of screen at a price of $999. The 12-inch MacBook introduced in 2015 offers a sleek design and high resolution, but its $1,299 price tag does little to compete on the low end.
The rumored MacBook has an opening at the low end. While reports suggest the price will come in below $999, a previous report claimed the price could drop as low as $799 in a bid to boost MacBook sales by 10 percent through reclaiming market share from Google Chromebooks. Bloomberg claimed in March that the cheaper device could also prove popular with price-conscious college students, for which the MacBook Air is popular despite no significant design changes since 2010.
If reports are true, users may find out more as soon as this fall. The new MacBook may launch close to the next three iPhones and new iPad models.