Why Apple's Cheap MacBook Will Offer Stunning Value
A rumored upgrade could offer a good package at the lower end of the market.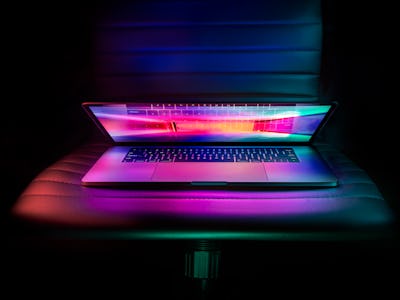 Unsplash / Ash Edmonds
Apple is planning to offer a cheaper MacBook that doesn't skimp on screen resolution. That's according to a Monday report, which claims that the company is planning to launch an entry-level machine in the second quarter of this year.
DigiTimes reports that Apple will introduce a MacBook that costs around the same or slightly more than the MacBook Air that currently retails for $999. However, Apple analyst Ming-Chi Kuo has previously suggested that an upcoming machine could cost as little as $799. The report also claims that the new laptop will ship with a 13.3-inch display with a resolution of 2,560 by 1,600, the same as the 13.3-inch MacBook Pro.
A cheaper MacBook would be a welcome addition to Apple's lineup, which currently forces buyers to choose between a lower price or a higher screen resolution. The 13-inch MacBook Air offers a paltry resolution of 1,440 by 900, which pales in comparison to the resolutions offered on the $1,299 MacBook Pro. Apple markets the latter as offering a "retina" display, with the justification that the human eye cannot distinguish between individual pixels from a normal viewing distance. The term was first used to describe the iPhone 4's screen when it launched in 2010, and similarly high-resolution screen are almost standard in the smartphone world.
With the addition of the touch bar to the more expensive Pro models and the use of USB-C, there's a number of ways Apple could also improve over the Air. A recent patent filing shows Apple is also considering a dual screen MacBook.
When Apple first introduced the MacBook Air in 2008, it was a tantalizing peek at the future of mobile computers. Then-CEO Steve Jobs famously removed the computer from a manila envelope on stage at the MacWorld annual keynote speech, wowing the audience with the promise of an ultra-thin laptop. Its original thickness of 0.76 inches at the thickest part has been far surpassed these days, with the new MacBook introduced in 2014 offering a staggering 0.52 inches at the thickest point. With an outdated screen and comparatively thick build, it's perhaps little wonder that Apple is looking to the future.