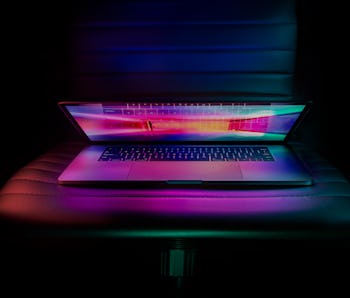 Innovation
Apple's 2018 MacBook Air Could Have a Surprisingly Low Price
The portable could make a comeback.
Unsplash / Ash Edmonds
Apple may be planning a much cheaper MacBook than originally expected, and it could launch this year. A report on Monday claims the company plans to update its MacBook Air range with a model that could retail for $899, or possibly even as low as $799. It's all part of a plan to boost MacBook sales by 10 percent and reclaim some of the low-price laptop market where Chromebooks have seen success.
The report from DigiTimes claims the company will ship the laptop in the second half of this year, pushing back from the previously expected launch in the second quarter. The laptop will feature a slim design, high-resolution "Retina" screen, and the latest Intel processor — so no switch to Apple's in-house processors just yet. Previous reports have suggested the laptop could come with a 13.3-inch display at a resolution of 2,560 by 1,600, the same as the one offered on the 13.3-inch MacBook Pro.
Apple's original MacBook Air was unveiled at the 2008 MacWorld convention by then-CEO Steve Jobs, who wowed the audience with a 0.76-inch thick design and high price tag. The Air got slimmer and cheaper over time, but Apple introduced the 12-inch MacBook successor in 2014 with a thickness of just 0.52 inches. With an outdated screen and lack of USB-C ports, Apple had seemingly abandoned the "Air" branding in favor of the newer, ultra-slim machine.
It's not the only upgrade Apple is considering for the MacBook. A recent patent proposal published in March shows the company is considering a dual-screen design that would replace the keyboard with a touchscreen, bringing the versatility of the iPad's user interface to the MacBook. A new tactile technology would simulate the feel of keyboard buttons.
Apple is expected to unveil its new lineup of software at the Worldwide Developers Conference on June 4, where it's expected to reveal new details about its next round of software updates. Apple sometimes uses the event to unveil new hardware, like the iPhone 3G at the 2008 event, so a MacBook Air reveal would not be entirely unexpected.
Steve Jobs's small computer, which he unveiled over 10 years ago inside a manilla envelope, could return.