Apple Will Switch From Intel to Custom Chips in Macs as Early as 2020
Silicon Valley drama is brewing.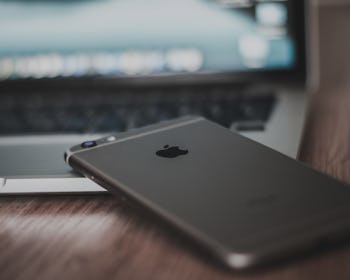 Unsplash / Fabian Grohs
Two of Silicon Valley's biggest players might be breaking up. It was reported on Monday that Apple will stop using Intel processors and instead begin manufacturing its own proprietary chips for Macs as early as 2020. This move could carry massive implications for the future of Apple products and has already taken a toll on Intel.
Apple's chip-manufacturing initiative has been codenamed "Kalamata" and is an effort to seamlessly integrate all of the companies devices. On Monday, a Bloomberg report cited anonymous sources that were familiar with the matter who said Apple executives have greenlit Kalamata and the transition will likely be a multi-step process. The same article stated that Apple makes up five percent of Intel's annual revenue, which isn't a colossal loss but Intel stock saw roughly a $2 devaluation immediately following the news.
While Intel is feeling the immediate hit from this potential change, Apple stands to gain a lot if Kalamata is successfully executed. All of the company's devices, other than Macs, use in-house chips. Doing the same for its flagship computers would allow Apple to launch new models as it sees fit, instead of having to coincide them with Intel's release dates.
The first step of this transition is said to take place when Apple release the coming iOS 12 and macOS 10.14 updates. Both of these upgrades will include the software platform "Marzipan," which would allow iOS apps to function on macOS and vice versa. App developers could then create applications that work across all Apple devices, instead of being limited to iOS or macOS.
Rumors that Apple has been attempting to reduce reliance on chip-producers have been swirling for the past few months, but this is the first major update regarding the effort. Apple spokespeople have not made any statements regarding this news.
If this proves to be true, Apple users could be able to integrate their iPhones, iPads, and MacBooks to their Macs like never before.