iPhone XS and XS Max Users Are Reporting LTE Connectivity Problems 
Could this be the second Antennagate?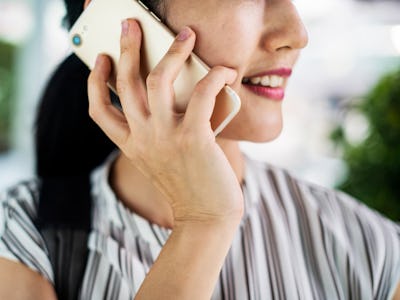 Unsplash / rawpixel
Certain owners of Apple's new flagship iPhone XS and XS Max devices are reporting trouble browsing the internet. Shortly after the release, users complained about noticeably slower cellular reception, both while using LTE and also while they were connected to wifi when compared to older models like the 8 or the X.
These connectivity issues are not affecting all XS and XS Max users, but there has been an influx of people voicing their gripes on the Apple discussion page and the MacRumors forum. The tech company hasn't issued any official statements regarding what might be causing this problem for certain users, leaving many of them frustrated
"Prior to obtaining the iPhone max, I had the iPhone X. I always had 3 to 4 bars of signal strength. It wasn't until I got the Max that I noticed my connectivity was lacking," wrote one customer. "Everyone else in my household has older iPhones which continued to have strong connectivity. With the only change in variables being my iPhone upgrade, Apple still saw fit to forward me to my cellular provider. I am very disappointed and Apple's response."
This is the second snafu that has bedeviled some early Apple customers this iPhone cycle. The second beta iOS 12.1 released a fix for a Lightning port charging issue that would stop iOS devices from charging whenever their screen locked. This is also not Apple's first run-in with connectivity issues.
We refer of course to "Antennagate," a 2010 issue with the iPhone 4 that left users dropping calls if they touched the lower left edge of the phone. It's too early to call this LTE issue a repeat of this scandal, but it's difficult to ignore the similarities to early rollout of 2010's $999 and $1,099 smartphones, even if the scale appears to be much smaller.
iPhone XS Connection Problem: What's Going On?
While there has been no word from Apple yet, there are several user theories. One is that there's a problem with the iPhone XS and XS Max's new modem.
That stems from the fact that these new handsets no longer use Qualcomm's technology, due to a lengthy and tense legal battle over royalty disputes and patent infringement. Previous iPhones used a mix of Qualcomm and Intel modems, but now Apple has converted completely to Intel.
This could pose an issue for customers that using different carriers. The iPhone 8 and X handsets sold by AT&T used Intel modems in the past, while the Verizon models came with Qualcomm.
"People who went from Qualcomm to Intel may see worsening in fringe areas while those who went from Intel to Intel may see an improvement," wrote MacRumors user radiologyman. "Both groups can see faster LTE signal due to carrier aggregation and 4 MIMO implemented in XS and XS Max."
iPhone XS Connection Problem: How To Troubleshoot
Apple has not made any public statements regarding these connectivity issues, but certain users have reported that the company has reached out to them to ask questions.
iPhone XS Max owner, Devin Meredith, tweeted that the company asked to monitor his reception in what seems like the beginning of an investigation of what the root issue might be.
How to Troubleshoot iPhone XS Connectivity
Until then, there are certain steps users can attempt to fix their connection problems. AT&T recommends checking if your device is locked to one wifi network and attempting to access the web using various browsers. If that fails, try deleting your iOS Profile, which might be locked into old settings. Tap the Settings apps, open the General menu, and scroll down to Profile. then select the one you want to delete, but be aware that this will require you to reset your email inbox, wifi settings, and other accounts you have tied to your iPhone.
Verizon suggests first turning off your wifi connectivity, ensuring that your cellular setting is turned on, restarting your phone, and making sure all of your apps are updated.
If all that doesn't work try clearing your browser's history and cookies and then turn off JavaScript. You can turn off the scripting programming language by tapping Setting, scrolling down to Safari, opening Advanced, and switching off JavaScript.