iOS 12: 2 Big Changes and What's Missing in the iOS 12.1 Beta This Week
Apple quietly addresses an issue.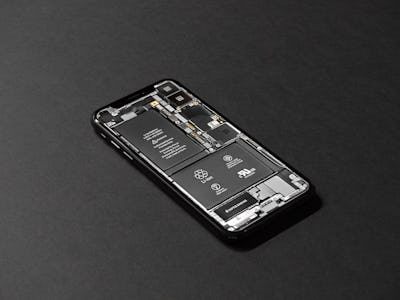 Unsplash / Tyler Lastovich
The first big patch to iOS 12 is already in the works. On Tuesday, developers and public beta testers received a second version of the software, just over three weeks since iOS 12's September 17 release date. The most exciting change is probably a bug fix aimed at a frustrating charging issue affecting iPhone XS, XS Max, and iPad devices.
The main focus of the update, per an Apple press release is the addition of various new emojis. However, Apple users across the internet have also noted that Apple seems to have quietly addressed a charging problem, as well.
It's unclear exactly when iOS 12.1 will officially ship. Apple is gearing up to begin the rollout of its iPhone XR handset that was announced alongside the XS and XS Max in September. The release of the $749, 6.1-inch LCD smartphone could potentially coincide with iOS 12.1.
iOS 12.1 Update: Lightning Port Charging Issue Patched
Following the release of iOS 12, some Apple users noticed that the Lightning connector on iPhones and iPads would stop charging when their devices would go dark. This is a major issue, because most devices are charged when they're idle, meaning lost of customers waking up to un-charged phones.
"I've managed to isolate the issue…it could be related to software," wrote a user on the Apple discussion page. "If I haven't interacted with the phone for some time, it becomes unresponsive to a charger being plugged in. But if unplug then lift it and start using it, it will recognize the charger."
This problem garnered a lot of press and attention by tech vloggers. Lewis Hilsenteger of Unbox Therapy posted a video addressing it on September 29, which amassed 6.1 million views.
All of these eyeballs have apparently inspired Apple to ship a fix. Rene Ritchie of the tech publication iMore tweeted that this the second iOS 12.1 beta tackled this issue and restored the charging capabilities of iPhones and iPads.
iOS 12.1 Update: 70 New Emojis
The only change that Apple highlighted about the next beta was the addition of 70 new emojis. These include new faces with red hair, gray hair, curly hair, and no hair at all. There is also one that looks strikingly similar to Borat — very nice.
You'll also be able to access a bunch of new animals, like a llama, mosquito, and kangaroo as well as new sporting equipment like a frisbee and a lacrosse stick. You'll also see some potentially controversial new food items like a bagel.
iOS 12.1 Update: Group FaceTime is Still Missing
One notable omission from iOS 12.1? Apple still hasn't delivered Group FaceTime, the update to the video call app that would enable users to chat with up to 32 friends at once. The feature was part of the first iOS 12.1 beta but has now been pulled from the second.
The company removed Group FaceTime from the earlier iOS 12 betas this summer and noting that it would not be included in the initial rollout of the software. However, it stated that it would ship with a "future software update later this fall."
This could still mean the official release of iOS 12.1, but the fact that they removed it for this beta version could mean the company is still running into problems refining the feature.
Apple did not immediately respond to a request for comment.