It's Looking Increasingly Likely the iPhone Event Will Be on September 12
by James Dennin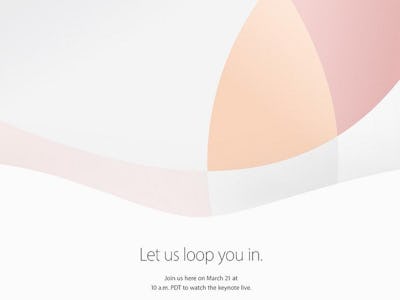 Apple is expected to start sending out invitations any day now for its upcoming iPhone keynote. At the signature event, the company is expected to roll out three new iPhones as well as some other hardware, possibly AirPower and a new line of iPads.
The company plays it notoriously close to the cuff with its announcement, usually giving the invited analysts and journalists about two weeks' notice, though it's been held in during the first two weeks in September since 2012. Increasingly, all signs are starting to point to September 12 as the likely date, a repeat of last year.
UPDATE: Apple Ships Invites for September 12 Event, Read More
Some European outlets, citing relatively sketchy sources, have already reported the news. But that could simply be based on common sense. Next week is pretty much out, thanks to the Holiday weekend and the fact that media invites have yet to have been spotted. It's not enough time.
The week after also doesn't leave you a ton of options, particularly if the plan is to begin shipping phones by that Friday, as some reports have also indicated. Factor in the fact that Tuesday is a resoundingly indelicate day for a product launch, and it makes sense that people are consolidating their prediction around another September 12 iPhone launch. There have even been some fakes.
When Will the Apple Invitations Drop?
Based on the traditional timeline, that suggests that the invitations should drop imminently.
That's because in the last four years, the invites have always gone out during the last week of August, between August 27 and August 31 (i.e., this week). Invitation hounds, naturally, have had their eyes locked on Twitter for clues about who made the cut, and who will be heading out to Cupertino.
Even if the company isn't expected to announce anything that earth shattering, the upcoming line of products is expected to be a huge seller for Apple, thanks in large part to the rumored plans to introduce a new iPhone at a lower price point that offers many of the iPhone X's signature features.
This new model, referred at times in shorthands like the iPhone SE 2 or the iPhone 9 could retail as low as $699 and possibly come with a dual camera. Some early projections have indicated it could sell as much as the other two models presented at this year's iPhone launch combined.