Apple's Next iPhone Might Wirelessly Charge at Samsung Speeds
Another step in Apple's plan to go totally wireless?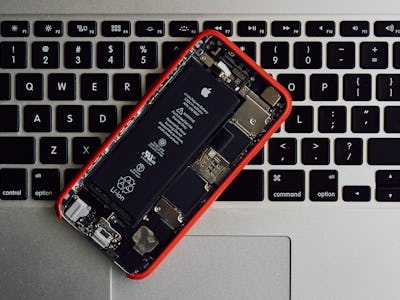 Unsplash / mnm.all
September is expected to be a huge month for Apple's wireless charging capabilities. Not only is the much-anticipated AirPower charging pad predicted to launch alongside three new iPhones, but one device out of the trio might come with a boosted wireless charging feature.
That's according to a report by China Times that claims at least one upcoming iPhone will be retrofitted with an improved charging coil.
Instead of using a ferrite polymer composite (FPC) coil, like the iPhone 8, 8 Plus, and X, it will come with a built-in copper coil to enable tether-free charging. The article suggests that the thicker copper components will juice-up the device faster and more efficiently than its thinner FPC counterpart.
"Since high power and high efficiency are the trend of wireless charging, it is expected that at least one of the three iPhones in 2018 will abandon the FPC to adopt a copper coil solution to achieve the above goal, and because the copper wire coil resistance is small," states the report.
Copper has lower resistance compared to FPC, allowing coils to handle increased levels of power from Qi-standard charging mats without the danger of overheating. Currently, the three iPhone with native cordless charging capabilities supported up to 7.5-watts of power. This new coil could bring iPhones closer to charging at the rates of Samsung's Galaxy S9+, which is now capped at 15W.
This very well could be another step in Apple's efforts to make its ecosystem completely wireless. This began with the elimination of the headphone jack with the iPhone 7 and could eventually result with the removal of the Lightning port once the company drops the AirPower.
However, nothing is set in stone until this year's iPhone Keynote at the Steve Jobs Theater at the company's Cupertino headquarters in September. The event date has yet to be announced, but as August comes to a close, expect invitations to go out.