iOS 12 Beta 8 Just Dropped a Day After Apple Pulled the iOS Beta 7
Apple bounces back from pervious beta.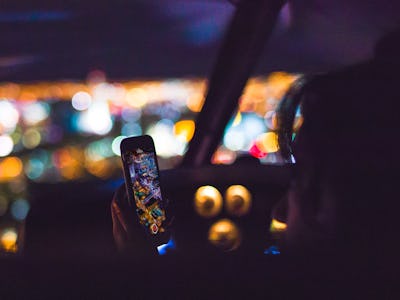 Unsplash / Tim Stief
A day after Apple retracted the seventh iOS 12 developers beta hours after its release, the company has pushed out iOS beta 8 in an effort to address some of the seventh beta's blunders.
The previous update was the most bug-riddled one yet. Developers took to Reddit and Twitter to report that apps were unacceptability slow to load or wouldn't load at all. For the moment, it would seem that this most recent patch has already fixed its predecessor's shortcomings.
Fortunately only users affected by the bugs were those who signed up for Apple's $99 developers program. All other public beta users now have access to the sixth public beta of iOS 12 as of Wednesday.
From online chatter, it would seem that these two new betas are primarily geared towards bug fixes, and Group FaceTime remains glaringly absent.
"Nothing special in the release notes…Group FT still removed…some other small bugs squashed it seems…the Settings bug is still there but goes away if you reinstall some of the native apps: FT, Maps, Mail, and/or Voice Memos," writes redditor Speaker4theRest
iOS developer and 9to5Mac reporter, Guilherme Rambo, tweeted confirmation that the patch sped up the glaring app performance issues he pointed out on Tuesday. However, he still believes Apple has a ways to go before they have something that's polished enough for iPhone launch day.
With about a month left before the much-anticipated iPhone keynote, expect to see a mad dash toward a finalized version of iOS 12.