Why Apple Suddenly Removed the iOS 12 Developer Beta 7 Update
The update rapidly disappeared.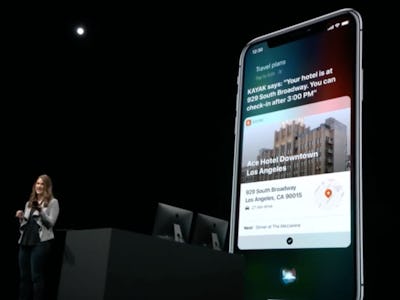 Apple
Apple has removed the seventh beta of iOS 12 from its developer download stream, just hours after it went live. The company pulled the plug on Tuesday, and the move came just after a slew of reports around slow performance and waiting for apps to launch. Apple did not release the update to public beta testers like normal.
Reactions to the update released Monday were mixed. A MacRumors user called "OldSchoolMacGuy" noted that apps took 10 seconds or longer to load on an iPhone X running the seventh beta, and a restart failed to fix the issue. However, Reddit user "FunctionalBoredom" found their iPhone X returned to normal speeds after about five to 10 minutes, while user "Volerikan" found no slowdown on their iPhone X. Apple regularly warns people against running pre-release software due to a much higher chance of encountering severe flaws, with a Reddit user called "TheKharmeleon" asking "what do people expect?"
See more: iOS 12 Developer Beta 7 Takes Away One of WWDC's Most Hyped Up Features
The seventh beta also made headlines as it drops a major feature promised for iOS 12's launch. Group FaceTime, which enabled up to 32 people to chat in one video call, has been removed from future beta versions and will no longer launch alongside iOS 12. Instead, Apple promises an update later this fall that will restore the functionality, similar to how AirPlay 2 didn't launch last fall and instead arrived in June.
Group FaceTime or otherwise, iOS 12 introduces a slew of new features like "Siri Shortcuts" for smarter A.I. suggestions, better Animoji, improved augmented reality and new screen time monitoring features. The update also boasts faster performance like a 70 percent faster swipe to camera and 50 percent faster keyboard display, although the seventh beta unfortunately didn't show its performance in the best light.
The seventh beta is part of Apple's iOS 12 beta process, which started in June with the announcement of the update and is set to end in the fall when the software goes live for the wider public. Around this time, Apple is also rumored to release three new iPhones, all of which will feature face recognition.
Apple did not respond immediately to Inverse's request for comment.