iPhone Analyst Reveals Possible Release Date for New 6.1-Inch Model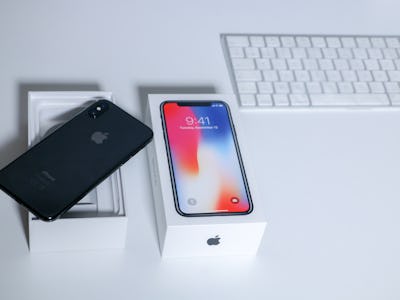 Unsplash / Mohamed Boumaiza
The same technology that could allow Apple to release a near-bezel-less smartphone this fall also means that one of the three expected iPhones could arrive later than anticipated, according to a leading Apple analyst.
Ahead of Apple's July 31, second-quarter earnings report, Morgan Stanley analyst Katy Huberty suggested that the potential 6.1-inch LCD iPhone may not hit shelves until October — a month after company's scheduled September iPhone keynote.
In a note to investors, she stated that this delay could be the result of trouble the company is having implementing a newly developed LED chip. A Barron's report stated that Huberty worked with Morgan Stanley's quantitative analyst to integrate data from fifty to sixty Taiwanese Apple suppliers.
"We currently see no delay in the ramp of Apple's upcoming flagship 5.8-inch or 6.5-inch OLED iPhones," she said. "However suspected issues with LED backlight leakage have caused a 1-month delay in mass production of the 6.1-inch LCD iPhone, although this is down from a 6-week delay baked into the original production forecast, according to suppliers."
Huberty explains that this alleged delay might cause some some blowback from investors, as it may wind up putting the company's sales below Wall Street's expectations for the September quarter. All that said, Huberty also said she anticipates an "in-line June quarter."
A number of current rumors point to the fact that Apple will be releasing two OLED models and one LCD model, this report further substantiates those speculations. The 6.1-inch LCD version is said to be the cheapest.
There has also been chatter that this LCD phone will come in diverse palette of colors, though there have been some disputes as to exactly what colors will be available.
The upcoming 6.1-inch LCD iPhone might bring back the 2013 feel of the iPhone 5c. But if Huberty's report is on the money, Apple fans might have to wait another month to get their hands on them.