Apple May Not Be Launching Its 6.1-Inch iPhone in This Color, Report Claims
But they could still be more vibrant then ever.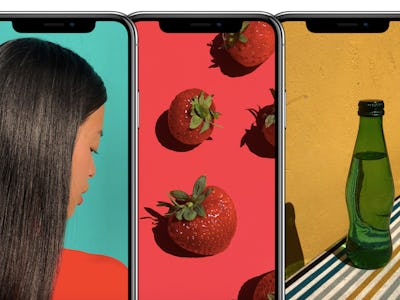 apple
While the iPhone rumor mill has coalesced around the suggestion that Apple will drop a 6.1-inch LCD model and two 5.8 and 6.5-inch OLED models come this fall, there are still a some of conflicting reports about what colors they'll come in.
A July 19 report published by the Japanese blog Macotakara alleged that the 6.1-inch iPhone will come in six distinct colors: white, black, "Flash Yellow," "Bright Orange," "Electric Blue," and taupe. This is all according to analyst Jun Zhang of Rosenblatt Securities, who has connections in Apple's Asian Pacific supply chain.
However, these predictions directly contradict an earlier report that cited Ming-Chi Kuo, another well-established Apple analyst. Kuo also stated that the newest iPhones will be released in six different shades, but he predicted they would be: gold, gray, white, blue, red, and orange.
There is some overlap in both of these forecasts, but Zhang's prediction conspicuously left out red, which makes sense given Apple's pervious releases.
When they were initially launched, the iPhone 8 and 8 Plus came in silver, gold, and gray. Apple then released a Product Red special edition in April that added a crimson option of the smartphone. It's quite possible that the company could repeat another mid-year color drop for their upcoming handsets.
Whichever color combination Apple decides to run with, these emerging reports bolster previous predictions that 2018's iPhones might look a lot like the iPhone 5c from 2013.
Currently, the iPhone 8 and 8 Plus comes in three color options and the iPhone X only comes in two — silver and gray. If these reports prove to be legitimate Apple would be doubling the number of colors available for its 6.1-inch handset models.