iPhone 9: Report Reveals Why 2018 Model Will Feature Super-Thin Bezels
It's all thanks to a new technology.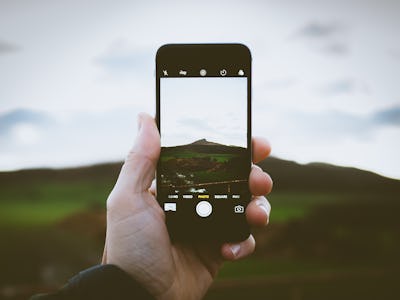 Unsplash / Ian Robinson
Apple's next iPhone could feature an impressively thin bezel. A Thursday report claims the smartphone maker is planning to release a cheaper model that uses a similar bezel-reduced design to the iPhone X, but using a cheaper LCD display rather than the high-contrast OLED screen found on the more expensive models — and it's all thanks to a breakthrough new technology
Forbes reports that Japanese firm Nichia has developed a 0.3t LED chip that uses smaller connectors than the 0.4t chips found in other smartphones, reducing the connectors from 4-4.5mm down to just 2-2.5mm. The downside is an increase in accuracy and stability, but Apple is believed to have started testing these chips earlier this year to ensure the device will be ready in time. While Nichia is expected to be Apple's only supplier for this phone, the publication notes that five Taiwanese and Chinese companies are close to also offering 0.3t chips for their displays.
The phone in question is expected to be the cheapest of three new models debuting this fall. The iPhone will feature a 6.1-inch LCD screen, and may come in color options of grey, white, blue, red and orange. The phone will feature Face ID for face-scanning unlock technology, but may miss premium features like the dual camera, stainless steel or even force-sensitive 3D Touch screen. However, the phone may come with a far lower price point — Apple analyst Ming-Chi Kuo has suggested a price of $700, far lower than the iPhone X's $999 starting point.
Beyond this model, Apple is expected to offer two more expensive phones that offer OLED screens, like the ones used in the iPhone X. These screens are capable of displaying far deeper blacks than other screens, switching off individual pixels to achieve the same effect. A 5.8-inch model retailing for $900 will serve as an updated iPhone X, possible with a faster internal processor, while a 6.5-inch OLED phone will offer premium features like two SIM cards and perhaps even a third lens at a $999 price point.
Apple has yet to release any details of its upcoming iPhone plans, except for the iOS 12 software update that's currently in the public beta phase and expected to fully launch this fall.
The iPhone is about to get significantly cheaper.