Apple AR Glasses Are Set for a 'Revolutionary' 2020 Launch, Report Claims
Ming-Chi Kuo expects something big on the way.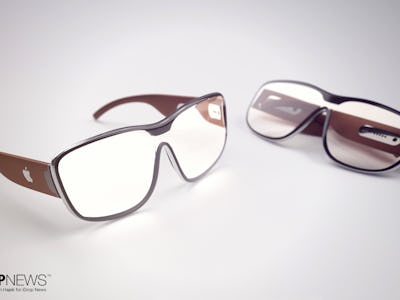 iDrop News
Apple's augmented reality glasses will launch in just two years' time, according to an analyst report published Tuesday. Ming-Chi Kuo, an analyst at TF International Securities with an impressive track record for predicting Apple's next moves, claims the glasses will form part of the "next-generation revolutionary user interface."
The report, obtained by MacRumors, looks at how Apple plans to move on from its $1 trillion market cap valuation to expand further into other areas. Augmented reality glasses will expand on the company's current work in this area, including the "ARKit" developer tools in iOS 11 and the company's new push with content creators. It will also lay the groundwork for the Apple Car, which Kuo expects to hit roads in 2023 to 2025 with an augmented reality focus to differentiate itself from other cars on the market. Kuo notes that cars are being redefined by technology in the same way as smartphones were 10 years ago when the iPhone launched, meaning augmented reality could have a similar revolutionary effect on the industry.
See more: Apple Car Will Beat Others With Stunning Augmented Reality, Report Claims
The glasses have been rumored for a number of months. A November 2017 report claimed that the glasses are under development with the umbrella codename "T288." They will run an operating system called "rOS," with hardware capable of displaying 3D video while retaining good battery life. It's unclear how users will interact with "rOS," but internal suggestions include head gestures, Siri voice commands and a touch panel. This report suggested the technology would be complete in 2019 with a launch the following year, a roadmap that aligns with Kuo's prediction.
Since then, more signs have emerged that Apple has something big planned. A job listing for a 3D UI frameworks engineer was looking for someone to drive "the next generation of interactive experiences" in May. An April patent revealed more details about a potential future headset. CEO Tim Cook has also been ramping up the hype by declaring a "dramatic" boom of augmented reality apps on the way.
Expect more progress on AR later this fall, when iOS 12 launches with an upgraded augmented reality kit. The company is also expected to launch three new iPhones later this year, built with augmented reality as part of their design.
As for what AR might enable? Initial iOS 11 apps shows people previewing furniture in their homes, while smaller firms are working on AR-powered phone calls that place the user in the room.