Survey Reveals How Wearing an Apple Watch Could Boost Your Attractiveness
The survey looked at single Uber users for Match.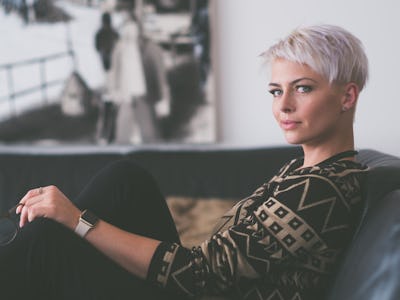 Unsplash / Jens Lindner
Time to crack out the Apple Watch. A new survey revealed this week that 67 percent of single Uber users would find it attractive if their date was wearing a smartwatch, the highest rating for all surveyed gadgets. While Apple's wrist-bound curiosity hasn't exactly changed the world, the data suggests it has a surprisingly high success rate for attracting partners.
The survey, which looked at Uber riders as part of Match's eighth annual "Singles in America" study, is a big endorsement of the smartwatch's attractiveness on a date. It found that just 37 percent found it attractive if their date had a voice assistant like Amazon Echo and Google Home, while just 29 percent would find it attractive if their date had an iPhone. That's perhaps not too surprising, as the iPhone has been on the market for 11 years and sold over 1.3 billion devices. The Apple Watch, on the other hand, has only been out for three years and sold around 46 million, but was the top-selling wearable device of last year. Smartwatches are well-known but little-seen, perhaps explaining why people find them interesting on dates.
See more: Apple Patent Hints at Watch 'Smart Bands' With Added Sensors
Apple has changed its positioning of the watch since its initial launch. The watch originally launched with a variety of styles and designs, stretching up to $17,000 for a top-of-the-line 18-karat gold edition, and a focus on everyday use. It's since doubled down on fitness tracking with support for new workouts and LTE connectivity for leaving the phone at home, while dropping the gold editions in favor of tough ceramic starting at $1,299.
Of course, Apple isn't the only player in town. Samsung unveiled its Galaxy Watch this week, with a rounded design that looks more like a real watch. Fitbit also cornered the health tracker market from an alternative angle to the Apple Watch, enticing runners and insurers by solely focusing on sport. The company has recently sought to mimic Apple's success with the more smartwatch-ish Fitbit Ionic.
Apple is expected to unveil a new watch next month, according to analyst Ming-Chi Kuo, with a 15 percent larger display due to thinner bezels. It's unclear how these changes may translate into potential attractiveness.