'Fortnite' Season 5: These 3 Things Will Disappear When New Season Starts
Hurry before it's too late.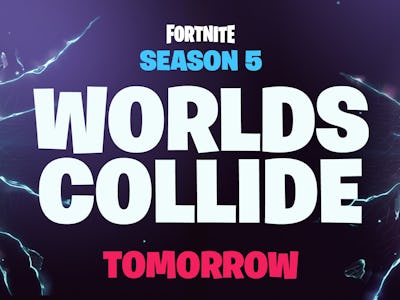 Epic
Fortnite Season 5 will start Thursday, and there will be plenty of questions answered about the theme for the season. Before players head to bed — or stay up all night — there are a few tasks they should consider addressing before Season 5 starts.
Epic Games tweeted Wednesday that Season 5's update will happen early Thursday morning, and there will be plenty to explore when it's completed. New content may be added in the next patch, but some old content will be permanently gone and Fortnite players might want to jump on before it's too late.
The Playground Is Closed
After weeks of delays, the much-anticipated mode will go bye-bye, again, when Fortnite Season 5 starts. It was short-lived and players let their creative sides get to work by building some amazing structures. Playground, however, will not stay away forever. Epic announced planned changes for the mode when it makes its eventual return to the game.
Save Those Replays
When the replay system became available in April, Epic made it clear that when a new season begins, all replays become unavailable to view. Players who made an amazing video and want to keep it will need to save it. If not, those replays will be unplayable whenever the new season update is applied to the game.
Last Chance for Battle Stars
Fortnite players with a Season 4 Battle Pass will need to make quick work of getting the last of the Battle Stars. There are 10 weeks of challenges still available, but all will disappear at the start of Season 5.
Epic Games announced Fortnite will go offline on Thursday at 4 a.m. Eastern to apply the new update. On the Fornite subreddit, a representative advised gamers that it will be a large patch and will take some time to download so using the auto-update for the game will help.
So far, a few hints of what will happen in Fortnite Season 5 have shown up on the island. The theme, as evident by the latest tweet from Epic, is "Worlds Collide" or alternate dimensions, which means plenty of changes will happen in the next season.